Page 2 of 3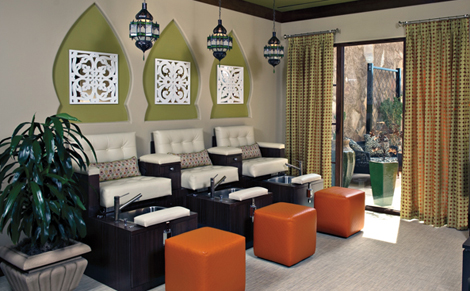 Best Clubhouse Spa
Alvea Spa and Wellness at Encanterra-2011 Winner
Alvea Spa and Wellness, within the exquisite La Casa at Encanterra, shines thanks to its tranquil design and world-class treatments. Relax in a desert oasis inspired by the holistic rejuvenation of the mind, body and spirit. www.alveaencanterra.com.
Best View
South Course at The Boulders-2011 Winner
With beautiful weather, stunning views and challenging rounds, the South Course at The Boulders is definitely a golf experience to remember. Breathtaking sights offer more than just another round of golf; they offer an escape from the routine of leisure sports. www.theboulders.com.
Best 19th Hole
Bernard's at Ocotillo Golf Resort-2011 Winner
It's always a comfort to end a day on the green in a setting that only Bernard's at Ocotillo Golf Resort can offer. Among cascading waterfalls and overlooking the gorgeous fairways, this restaurant matches its outstanding beauty with exceptional food and service. www.ocotillogolf.com.