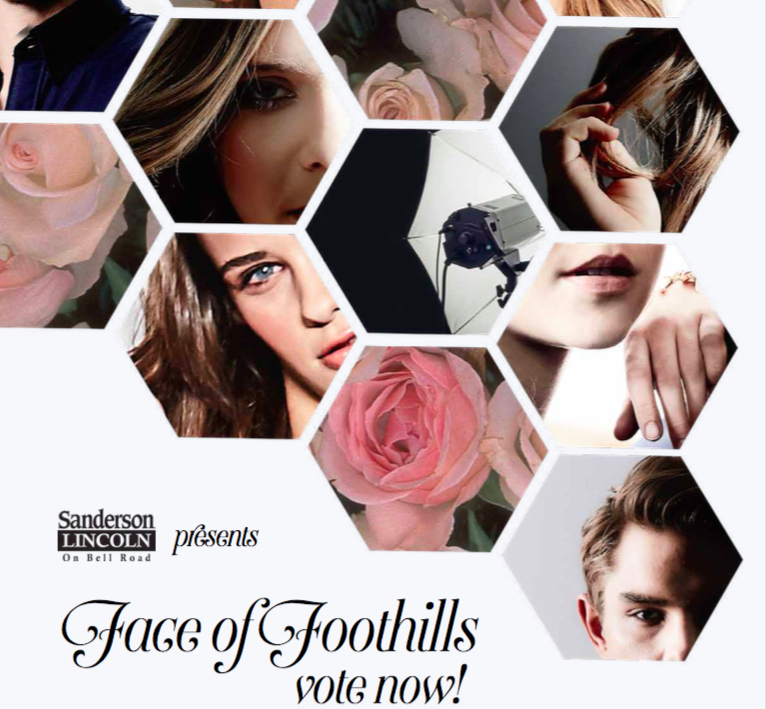 July 5, 2016 (Scottsdale, AZ) – AZ Foothills kicked off the Fourth of July holiday weekend with its most successful Face of Foothills model search competition to date. The ninth annual signature contest took off with firework like explosion upon launch on Friday July 1. An all-time high, fourteen hundred entrants hit the polls when voting began at noon. Contestants statewide along with friends, family, and fans rushed to AZFoothills.com to cast their ballot resulting in tens of thousands of votes within just hours. In less than five days the contest has produced more one million impressions and record-breaking web traffic to AZFoothills.com which is ranked one of the top ten thousand most visited sites in the US.
Contestants for the 2017 model search were found at casting calls throughout the Valley and beyond. Hundreds of hopeful models attended the highly anticipated events powered by contest sponsors Sanderson Lincoln, Shane Co., and Purely Sedona. AZ Foothills partnered with local fashion industry heavyweights like the Ford Robert Black Agency and Tucson Fashion Week to find some of the state's most promising models for the 2017 contest. With voting running until mid-October AZ Foothills expects this years contest to triple the success of previous years.
Voting pages, which host contestant images and sponsor messages, are shared and promoted daily through participants social media platforms along with their supporters. The contest is also showcased through all of AZ Foothills channels including Instagram where @AZFoothills ranks number one among all media outlets in Arizona with more than 238,000 followers. The top ten contestants with the most votes at the end of web voting with advance to the Finale where one winner will be selected in front of thousands of attendees at the signature Face of Foothills Finale event in December 2016.
"AZ Foothills is the most trusted name in luxury lifestyle in our state and continues to be the leader in all things style, substance and sophistication. We are proud to successfully extend that reputation through our signature contests including the annual Face of Foothills model search and give one hopeful guy or girl the opportunity of a lifetime," says Michael Dee, President and Publisher of AZFoothills.com and Arizona Foothills Magazine. He went on to say "We are thankful our contests can bring the community together in such a fun spirit and provide our partners and sponsors with some amazing exposure."
AZFoothills.com is the Valley's fastest-growing Web site. Arizona Foothills Magazine and Arizona Foothills Online are dedicated to providing resourceful information on dining, entertainment, homes, fashion, culture and events in Arizona.
Scottsdale-based Media That Deelivers, Inc. (www.mediathatdeelivers.com) is a leading luxury magazine publisher that produces many titles in its luxury collection of magazines, including the monthly Arizona Foothills Magazine, annual InArizona, Arizona Foothills Tucson Online, InMexico Magazine, and InMexico.com. The company also publishes an array of custom products for world-renowned organizations.
For more information on Face of Foothills sponsorships e-mail sales@azfoothills.com. Check out the Face of Foothills contest here.