Michael's
Chef Michael DeMaria offers Italian inspired cuisine with an American flare and caters to the largest of crowds. Whether you want Roast Chicken or Beef Tenderloin, Michael's will make your taste buds sing.
E-Mail:
catering@mculinary.com
Web site:
www.mculinary.com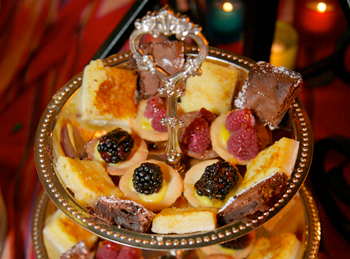 Vincent
Want a buffet-styled catered wedding? Or would you rather a sit down plated dinner? Vincent on Camelback has a wide variety of menu items and styles that will make your wedding one of kind. Exotic flowers, valet services, and even themed decorations are just a few of the things Vincent has to offer.
Web site:
www.vincentsoncamelback.com/vincents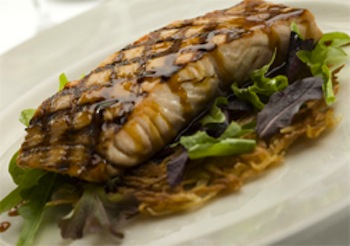 Tarbell's
Award winning chef Mark Tarbell doesn't disappoint. The Iron Chef America contestant has the hands of a god when it comes to the kitchen. With newly added menu items, your wedding can be filled with the sweet aromas of intoxicating dishes that your guests will love.
E-Mail:
eat@tarbells.com
Web site:
www.tarbells.com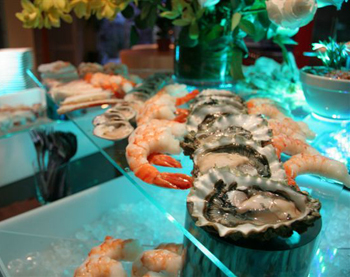 Creative Hands Cuisine
Creative Hands Cuisine Executive Chef has been the personal chef of movie, rock and TV stars for more years- if celebs love him, your fete is sure to be a smash! Call for a personalized consultation, customized menu and prepare to be amazed.
E-Mail:
info@creativehandscuisine.com
Web site:
www.creativehandscuisine.com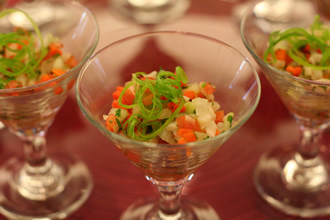 Fabulous Food
When a culinary team has been working together for 25 years, the results are sure to be fabulous food! Specializing in custom designs from hip to conventional, you'll have a menu unlike any other couple in the Valley.
E-Mail:
info@fabulousfoodaz.com
Web site:
www.fabulousfood.net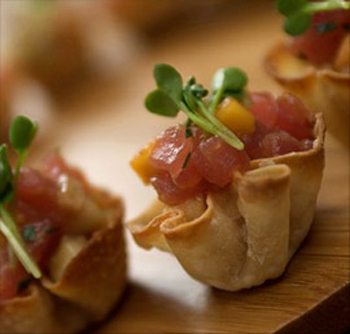 Copper Square Kitchen
Not only does Copper Square Kitchen offer delectable catering like you'd expect, they also can recommend creative venues, staging and coordination of your event- from the menu to entertainment and beyond.
E-Mail:
info@coppersquarekitchen.com
Web site:
www.coppersquarekitchen.com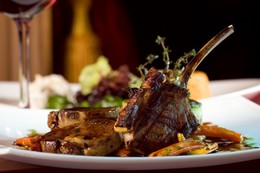 Christopher's Restaurant
If you'd like your special day sprinkled with truffle oil and parmesan (and who wouldn't?) have we the chef for you. James Beard Award winning chef Christopher Gross has a proven track record of crafting amazing menus for diners at his restaurant and party-goers alike.
E-Mail:
cgrossprivate@mac.com
Web site:
www.christophersaz.com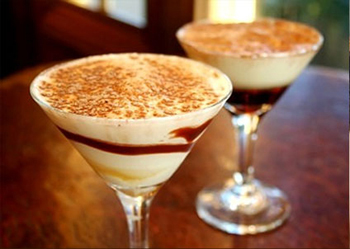 Pour Masters
With highly trained bartenders, Pour Masters offers a great variety of bar services for your wedding. Online ordering makes for an easy and assured way of getting exactly what you want at your ceremony and reception; whether it's servers, signature drinks or a full bar.
E-Mail:
dave@pourmasters.com
Web site:
www.pourmasters.com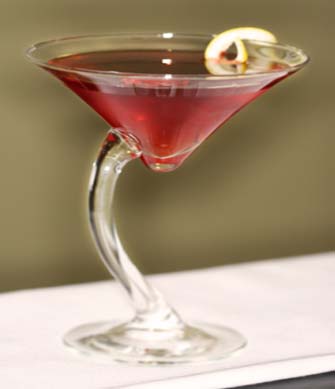 Shake-It-Up Bartending
Shake-It-Up Bartending offers the best of both worlds. If you're interesting in single stand alone bars, they've got it. Want something fancier including individual cocktail tables and passed cocktails? You can have that too. Trained bartenders will offer your guests the best drinks, including hard liquor, beer and wine.
E-Mail:
eric@shakeitupbartending.com
Web site:
www.shakeitupbartending.com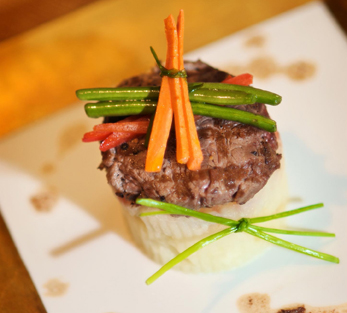 Fresh from the Kitchen LLC
With over 30 years combined experience, Chef/Owner Noelle Salinas and Owner Theresa Noble make all of their events come together flawlessly. Our motto is "a taste of perfection" and thus, we rely on homemade food that is freshly prepared, bursting with flavor, and appeasing to the eye. We are a one stop shop for all of your catering needs.
E-Mail:
Fresh from the Kitchen
Web site:
www.freshfromthekitchenllc.com