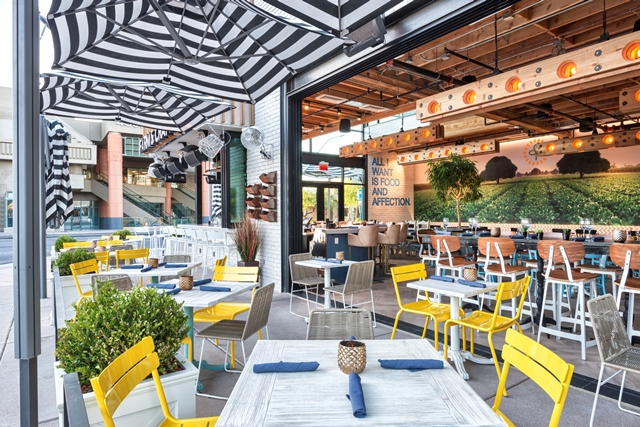 Looking to start 2018 by digging into healthy, nutritious fare? Well, these Valley restaurants dish up delicious, good-for-you fare to make your resolutions a breeze to keep in the new year and beyond.
Best Health Food Restaurants | Scottsdale
Farm & Craft (pictured)
Healthy, sustainable eats in a community-style setting
The lineup of delicious cold-pressed cocktails and organic brews take the guilt out of indulging (don't miss the popular almond milk cold brew)
From the picturesque strawberry brioche for breakfast to the veggie-packed Rustic Farm bowl for lunch, the Wellness Menu offers good-for-you grub
Handsome modern-farm digs are prime for Instagramming
Best Health Food Restaurants | Scottsdale
A flavorful menu that caters to all palates—vegan and gluten-free included
Be sure to try True Food Kitchen's healthy refreshments and guilt-free cocktails
A wrap-around patio outside allows for people-watching in Arizona's great weather
True Food Kitchen's menu is based on the Anti-Inflammatory Diet by Dr. Andrew Weil in which each item is intended to nurture your body and help achieve optimal health
TIP: Two Valley locations: Biltmore Fashion Park and Scottsdale Quarter.
Best Health Food Restaurants | Scottsdale
A trendy fast-casual dining spot
Try the Kombucha on tap and a variety of local beers and wines
The ample menu offers soups, salads, wraps and naturally-raised proteins with no additives (all hormone-free, naturally-raised proteins)
Little ones will enjoy the variety on the kids' menu, which offers gluten-free mac and cheese and organic smashed potatoes, among other eats
Best Health Food Restaurants | Scottsdale
A statewide eatery uniting food and art
Now open for brunch at its Tempe, Queen Creek and Ahwatukee locations
Choose from an array of appetizers, wood-fired pizzas, pitas and featured dinners (the hummus plates are a real crowd pleaser)
Order your meal online via their Web site for easy pickup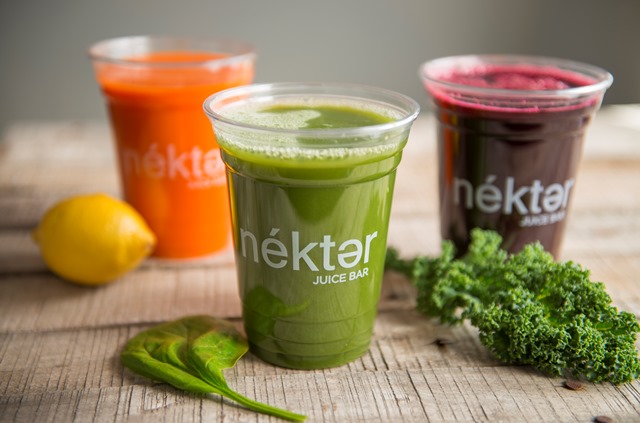 Best Health Food Restaurants | Phoenix
An eatery and marketplace for the whole family
Stop by this Downtown Phoenix hub for regional fare and organic products ranging from cheese and meats to baby care and cosmetics
Enjoy all-day breakfast items like the Krabby Pants omelet (with crab, natch) or monkey-bread French toast
Be sure to stop by the retro coffee bar for a fresh smoothie or blended drink
TIP: Second location now open at The Orchard PHX. 
Best Health Food Restaurants | Chandler
Healthy cuisine with cool vibes and great outdoor seating
Gluten-free, vegan and protein-packed options are available
A robust menu boasts pressed juices, salads, parfaits, chia pudding and protein bowls
Protein shakes and breakfast options like egg and veggie hash make great post-workout eats
TIP: There are now Chopshop locations throughout the Valley!
Best Health Food Restaurants | Scottsdale
Healthy ideals for a delectable menu
Pack in some protein with the chocolate chip-quinoa cookies or trail mix cookies
Enjoy the Scottsdale sun on the patio or order your juice cleanse for home/office delivery
Uses roasters like Stumptown and Collectivo to offer some of the best Valley coffee
Best Health Food Restaurants | Gilbert
Nekter Juice Bar (pictured)
Tempting juices and delectably filling acai bowls
For a hearty start to the day, order up the pitaya bowl topped with crunchy hempseed granola, banana and raw coconut flakes
Fend off sickness with the slightly sweet The Cure juice, which is packed with antioxidants
Give the kids their daily intake of fruit and veggies with the $3.25 just-their-size juices and smoothies
TIP: Now with online ordering.
Best Health Food Restaurants | Phoenix
With locations throughout the Valley, healthful dining has never been easier
Well-known for its indulgent protein-packed pancakes, with the dessert-worthy PB & J pancake being a standout
For a slightly spicy lunch, the Thai Monster Bowl, with beef, broccoli and asparagus, is topped with housemade Thai peanut sauce and chopped peanuts
Start the day on the right food with one of Protein House's delectable acai bowls, each topped with fresh fruit