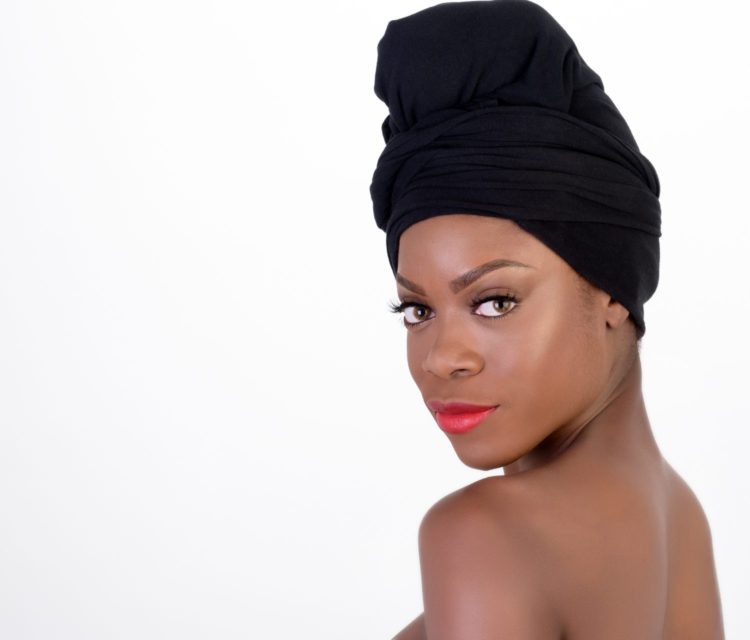 Name: Adanna (Ah-dahn-nah)
Age: Timeless
Title: Actress | Entrepreneur | Visionary | Humanitarian | Dabbler | Romantic | Etc.
Married/Single: Single
Kids: 0
City you live in: North Scottsdale
A typical day in my life includes…
Je suis une citoyenne du monde – spontaneous departures. Nolly-Bolly-Hollywood films. Laughing to myself. Making up jokes and scenarios in my head. Daydreaming. Self-reflecting. Praying. Working so much that I don't have time to work. Working on my ventures and others'. FaceTime with my sisters. Having my mobile blown up like a bill collector – family, group texts, and the like. Cooking every meal (salmon, sea bass, vegetables, new entrées) – naturally, I do not entertain the microwave. Appreciating the day. I absolutely adore running free outside. Deleting memory on my iPhone to end the "Memory is Full" message. Doing chores about my home and redecorating. Lighting candles. Reading / Listening to audio books. Cuddling with Eloise in Hollywood – typical.
I was born…
a Sagittarius.
My favorite thing about Arizona…
is the monsoon season; have you seen such colours in a desert sky ? I love the humidity.
I'm listening to…
Jim Henson's The Storyteller. Tom Waits Small Change.
My family…
is an E! Network situation.
If I could have dinner with anyone, it would be…
Bruce Wayne.
One thing I cannot live without…
my true self.
When I was younger, I wanted to be…
a global hero.
I'm inspired by…
everything and anything, individualists', my life experiences, my future, my past, my imagination, and individuals whom embody the word "endurance" in the face of any hardship and come forward positively elevated – overall the nature of every life.
The one person who motivates me is…
my LORD.
If I could change anything in the world, it would be…
the obsolescence of social, religious, and racial injustice. We are one human race. We are on one Earth. We must disregard inclination of self and other by skin tone and faith – the contrary is quite foreign to me.
The perfect day would be…
Serendipity
My first job was…
working for my papa as a Med-Tech. Pardon, Hollister. Actually, it was a hot Pizza shop, aww. I was absolutely saturated in this humongous black shirt and it was quite stuffy, ya? I was new and was is all they had leftover. I took phone orders – that is when I discovered that my most prominent insecurity is truly captivating.
My favorite escape…
Friday, 7p, open windows, an indecisive warm breeze, leaves skipping about my sidewalk, and a candlelit home as I lie down and listen to it's song.
My life…
is deep, comical, romantic, a contradiction, peculiar, and quite unbeknownst.
I'm currently working on…
anything and everything. I was blessed with a restless, formidable imagination. When I was 8, I thought I'd become an architect. On top my red bunk bed, I'd built 3D structures of white paper and tape. When I was 15, I believed I'd become a high fashion model and I would act, dance and had even made home and public videos with a $20 Walmart camera. At 19, I was in contact with an Application Development Company as I struggled with the App coding to create my own; I signed my first NDA to start development. In 2012, I began taking to the screen – film, theatre, hosting, spokesmodel – am stuck to it ! Late 2014, I contacted Henkel as an independent inventor for their Innovation Partnership. I needed a patent, primarily, so began looking into the USPTO and got in touch with a 3D render as I completed and wrote two patents; one other pending. Late 2014 and 2015, I ran as Miss Desert Hills USA 2015 in the Miss Universe Organization and am currently reining as Miss Black Arizona USA 2016 in the Miss Black USA Organization – did not see pageants coming. I have a deep sense for business and a deep love for the arts. At this stage in my life, I am still doing everything I thought I'd do and everything I daydream about, however, more so strictly focusing 93%+ on one venture at a time and following through regardless of obstacles and temporary success. Whether I must initially work on a venture for free, I'll do it as my dreams are priceless.
Always…
give in the face of fear and betrayal.
give in the like of kindness and grace.
give to those who are less fortunate.
give to whom are meek.
give.
Never…
allow the hardships of the world to beat you down and keep you stagnant, thus, rendering you a rotten banana peel. Surely, not many people fancy themselves a rotten banana peel.
Favorite Quote…
"I've seen things you people wouldn't believe. Attack ships on fire off the shoulder of Orion. I watched C-beams glitter in the dark near the Tannhäuser Gate. All those moments will be lost in time, like tears..in rain. Time..to die." – Roy Batty, Bladerunner (1982)
Biggest Dream…
is my executing reality: remain ever loving and true to myself and continue to inspire, give courage, and stay focused towards my every goal for humanity to reap its rewards.
My Pet Peeve(s)…
1) Schadenfreude
2) Intended Chaos and Disorder
3) Lack of Humanity
4) Poor Manners
5) Absolute Rubbish At The Floor of Ones Vehicle
6) Being Touched By Dirty
Fingers and Strangers (esp. men)
7) Treating The "Green Arrow" As A "Right On Red"
8) Futile Burglary of My Adanna-isms – Conversely, Trends Are Induced by Imitation
*As a Regarded Trendsetter and Role Model, Absolutely Always Appreciate "You"
Xx
Click here to order a Trendsetters reprint.