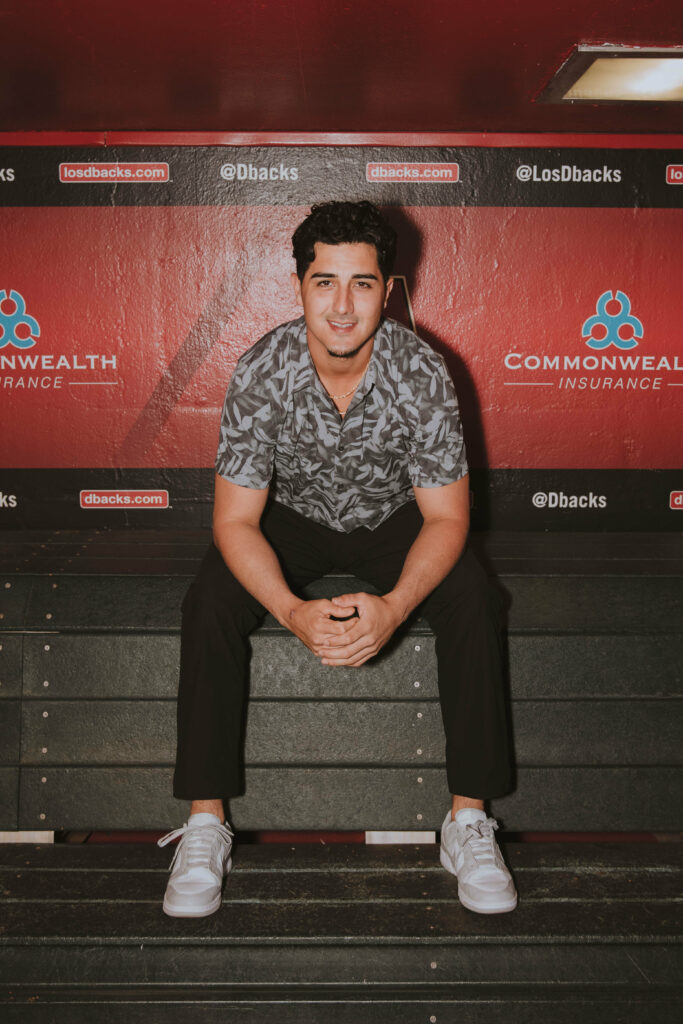 If you're looking for a quintessential springtime experience in Arizona, look no further than spring training. The Valley is now the spring training home to 15 MLB teams, making Arizona a go-to destination for baseball lovers. Ahead of the season's start, we sat down with Diamondbacks player Josh Rojas to talk about all things spring training and look ahead to the 2023 season.
AZF: As an Arizonan native, you're part of the first generation to grow up with the Diamondbacks, and now you're playing for them. What significance does this hold, especially during a milestone year?
JR: Growing up an Arizonan sports fan, I always rooted for the hometown teams. It's been pretty special to contribute and help turn our franchise in the direction we're trying to go.
AZF: You were nominated for a Roberto Clemente Award last year, acknowledging all the fantastic work you do supporting youth baseball. What does that mean to you?
JR: It was a great honor. It wasn't anything that I expected. I don't host free baseball camps with the hopes of being nominated. I do it for the kids in the area that I grew up in that don't have all the gear they need. I'm trying to instill confidence in the next generation that they can make it to the big leagues.
AZF: Did you attend many spring training games growing up? What is your favorite memory?
JR: I went to quite a few. One of my favorite memories is going to see Ichiro Suzuki play. Growing up, he was my favorite player, so seeing him practice before the game was pretty awesome.
AZF: Why should someone attend a spring training game? How would you persuade someone who's never been?
JR: I love the laid-back environment. It allows players and fans the opportunity to interact in ways you typically can't during the regular season. You can talk to players, get their autographs and see the teams practice before the game.
AZF: There are so many great things to do in Arizona this spring. Aside from spring training, what are you looking forward to?
JR: This year, I'm looking forward to the Super Bowl and all the pre-game events. And I always look forward to the WM Phoenix Open. The environment is unlike any other golf tournament.
This feature is in our special edition IN AZ 2023 issue. Read the full issue online here for more inside intel on where to stay, dine and everything in between IN AZ this sporting event season.