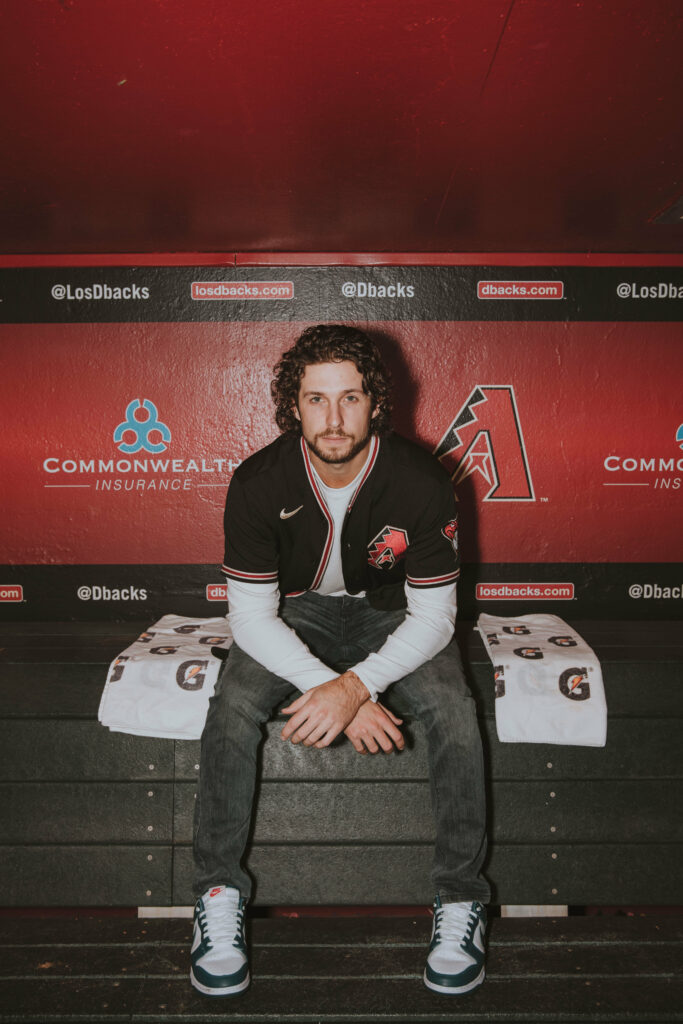 If you're looking for a quintessential springtime experience in Arizona, look no further than spring training. The Valley is now the spring training home to 15 MLB teams, making Arizona a go-to destination for baseball lovers. Ahead of the season's start, we sat down with Diamondbacks player Zac Gallen to talk about all things spring training and look ahead to the 2023 season.
AZF: You set new career highs and franchise records during the 2022 season. What milestones or goals are you hoping to reach this season, personally and as a team?
ZG: My biggest goal is staying healthy. Especially over the last couple of years, I've realized how vital my health is to make all my starts. In terms of personal stats, I want to build on the previous year. As a team, I'd love to make it to the playoffs and ultimately win the championship.
AZF: You're originally from New Jersey and played for the Miami Marlins before coming to Arizona. How have you enjoyed your time here so far? How has fan reception been?
ZG: I love it in Arizona. This town wants its teams to win, and when the teams do well, people really show up. I was traded twice before I turned 24, so it's been good to find a place to call home.
AZF: What's your favorite spring training memory with the Diamondbacks?
ZG: My first spring training season with the Diamondbacks was pretty memorable. Salt River Fields had the largest crowds I ever saw at a spring training game, and the energy was palpable. Seeing how excited the fans were was special. I remember telling my friends they needed to come experience spring training in Arizona.
AZF: Between the Diamondbacks' roster and farm teams, there's a lot of promising young talent. Who do you think is poised for a breakout season?
ZG: It's tough to choose, but I'd say Alek Thomas. Although he's struggled a bit offensively, he's an unbelievable defender and is probably the best center fielder I've ever played with. He's a prime breakout candidate, and I'm looking forward to seeing what he can accomplish this year.
AZF: What are some things you'd recommend out-of-town folks do or see while visiting for spring training?
ZG: Arizona has a lot of really great food, so I'd recommend checking out some restaurants. Bacanora, Buck & Rider and Otro Cafe are a few of my favorites, but there are excellent options everywhere. You can stumble into a spot, and the next thing you know, it's your favorite place.
This feature is in our special edition IN AZ 2023 issue. Read the full issue online here for more inside intel on where to stay, dine and everything in between IN AZ this sporting event season.