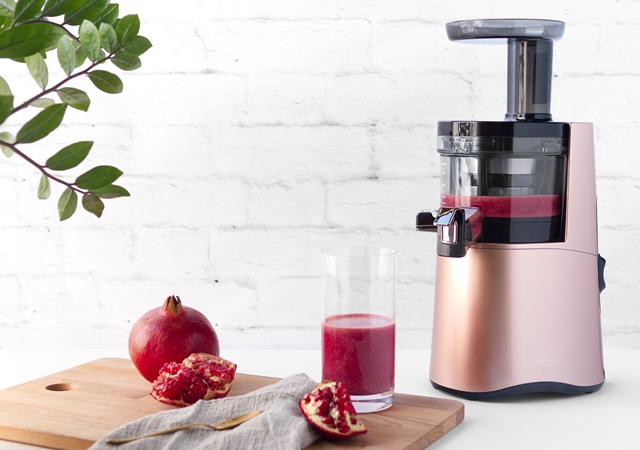 We now have the ulta-popular, on-trend rose gold in our bathrooms. Now, it is time to get it in our kitchens.
The sleek H-AA slow juicer from Hurom features the newest, most innovative technology: Alpha technology. With Alpha technology, the juicers sports a sleek new design that allows optimized juicing, easier cleaning and, get this, the ability to make ice cream.
Plus, in addition to matte black, the H-AA slow juicer also comes in a rose-gold finish for the ultimate fashion-forward kitchen appliance.
How does it work? The H-AA slow juicer rotates at a speed of just 43 revolutions per minute to mimic the motion of a hand squeezing juice. Plus, this model has far more capabilities than just juicing fruits and veggies. It even works with nuts and soybeans to create nutritious juices, milk, tofu and more.
The Hurom H-AA slow juice is $439.
main page image credit: @heartbeetkitchen