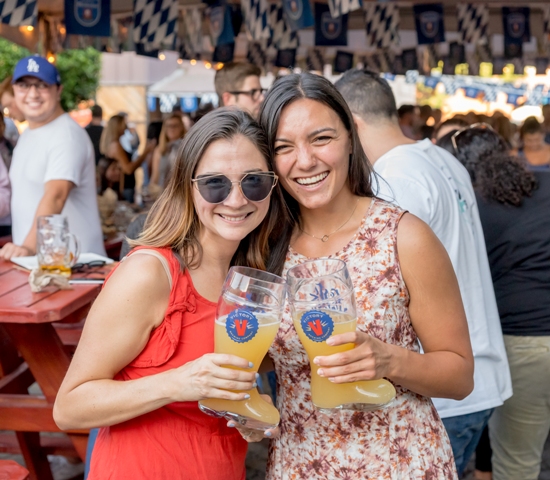 Foodie news roundup for the week of Sept. 17.
J&G Steakhouse at The Phoenician as reopened following a three-month-long refresh and revitalization. Now open nightly for dinner from 5 to 10 p.m., J&G Steakhouse is also premiering Executive Chef Jacques Qualin's exciting new seasonal menu, including all-new standouts such as a 30-oz. Wagyu Tomahawk Ribeye and a towering Rack of Lamb. The revamped J&G lounge features all-new seating and a striking new glass teardrop chandelier suspended over the rich red onyx stone bar-top. Back inside the multi-level main dining room, the updated color palette showcases the deep reds and neutral creams and grays of its Sonoran Desert surroundings. Plus, J&G's scenic outdoor dining patio now offers refinished fire pits, expanded seating and addition of ceiling fans. Planning a visit? check out J&G Steakhouse's premiere fall menu.
Luci's at the Orchard and Luci's Healthy Marketplace announces their brand new Chumpkin Latte (a house blend syrup of cinnamon, sugar and pumpkin only available at Luci's at the Orchard), Pumpkin Spice Latte (a latte that comes with cinnamon syrup, pumpkin syrup and cinnamon powder on top only available Luci's Healthy Marketplace) and Pumpkin Pancakes (with two fluffy pumpkin pancakes topped with whipped cream, sprinkled cinnamon, powdered sugar and served with syrup) for fall.
Thursday, Sept. 20, is Free Sushi Day at more than 200 participating P.F. Chang's restaurants across the U.S. This one-day-only event invites dine-in guests to enjoy a free Spicy Tuna Roll or California Roll with no purchase necessary.
Modern Market released a new breakfast lineup, including egg sandwiches, burritos, avocado toasts, oatmeals and egg bowls. The new eats offer a modern spin on breakfast with easy grab-and-go options.
Match Restaurant and Lounge hosts the Bubbles Pairing Dinner featuring five dishes paired with a glass of brut that complements each plate on Sept. 27 at 6:30 p.m. The cost is $60 per person, and seating is limited.
Stop by Brat Haus in Scottsdale on Saturday, Sept. 22, from 4 to 10 p.m. for their 6th annual Oktoberfest celebration and enjoy a special firkin tapping by Scottsdale Mayor Jim Lane, live oompah music, a performance by local band Miss Conduct, a specialty German-themed menu, stein-holding contests, free admittance for anyone wearing their best lederhosen or dirndls, and more!  In addition to all of the fun, Brat Haus will be donating a portion of their proceeds to support Honor Flight Arizona – a local non-profit dedicated to honoring Arizona WWII and Korean War Veterans.