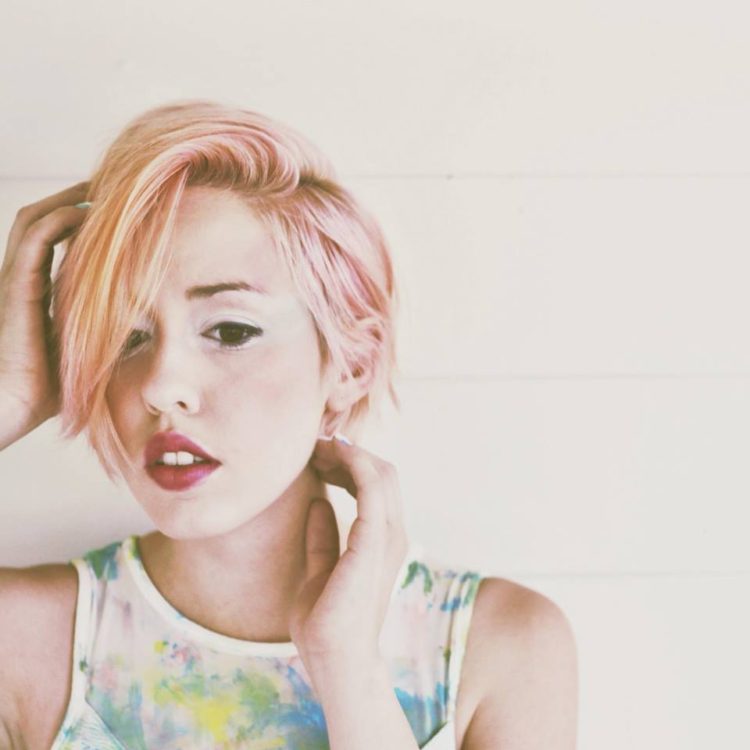 Name: Luna Aura
Age: 21
Title: Singer-songwriter, Producer, Alien
Married/Single: Single
Kids: Nope!
City you live in: Phoenix
I was born…
in San Diego, CA. Fallbrook to be exact, the "Avocado Capital of the World".
My favorite thing about Arizona…
Arizona in October, and the cotton-candy sunsets.
I'm listening to…
a lot of everything lately! I think it's so important to keep your mind open to all types of music as a writer.
My family…
consists of 4 hilarious siblings and 2 incredibly loving parents.
If I could have dinner with anyone, it would be…
Maya Angelou.
One thing I cannot live without…
FOOD. Not only because it's impossible to live without it, but because I'm a total foodie and I can't wait to travel the world and try it all!
When I was younger, I wanted to be…
a journalist! I loved writing and wrote for the school newspaper growing up, so naturally it's what I wanted to continue doing as an adult.
I'm inspired by…
people who choose to be who they want to be and do what they truly want to do regardless of what others may think.
The one person who motivates me is…
my father. He's worked so hard his whole life so that I could do what I love to do today.
If I could change anything in the world, it would be…
my height. Being 5 ft 2in isn't the best thing in the world, but I like to say I'm always looking up.
The perfect day would be…
a rainy day at home, spending time with family, or a sunny day at the beach with close friends.
My first job was…
cleaning houses!
My favorite escape…
sitting on the floor of my bedroom and writing music.
My life…
is uncomfortable at times but so, so fulfilling.
I'm currently working on…
writing as much as possible for my next project, and always working on my live show.
Always…
be kind and do what you can for others, regardless of what they can do for you.
Never…
say you can't do something. You'd be surprised how much you can accomplish in your life. You just have to be brave enough to get back up after failing.
Favorite Quote…
"Life is either a daring adventure, or nothing at all." – Helen Keller
Biggest Dream…
to inspire others to go after what they believe in.
My Pet Peeve(s)…
when I can't remember my Netflix password.