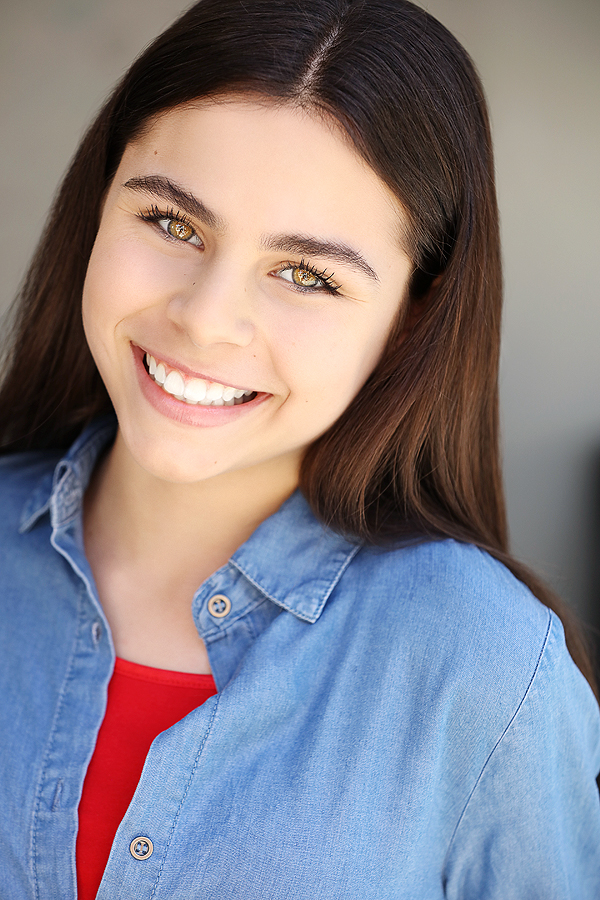 Name: Ella Noel (aka, Ella Noel Nithman)
Age: 12
Title: Actress, Model, Social Media Influencer
Married/Single: no way! I have some time…lol
Kids: just my hamster, Chip. He is too cute to not fall into this category!
City you live in: Phoenix, Arizona
A typical day in my life includes…
well, now that I am back in school, it is much busier for me and my family! I take acting classes 1-2 evenings per week and I am usually working on a script for something…I was in L.A. 3 times last month so my career is getting busier (LOVE THIS) and I am learning how to manage my time better and communicate with my teachers when I miss school. My older sister and brother will be going off to college next year so we really try to eat as many family dinners as possible together…we also try to do some family activity every weekend.
I was born…
a dreamer in Pittsburgh, Pennsylvania.
My favorite thing about Arizona…
the open desert is just gorgeous! It is sooo nice to wake up to sunshine every day. Also, I love how convenient it is to make last minute audition trips to Los Angeles!
I'm listening to…
God, and trusting that he is leading me in the place I am meant to be.
My family…
is the light of my life! They are the reason for who I am today! I live with my mom, dad, two older siblings, and my Dobermans.
If I could have dinner with anyone, it would be…
OMG!! Shawn Mendes, wouldn't that be the best!
One thing I cannot live without…
FOOD! Fishy crackers and gummy snacks are my weakness!
When I was younger, I wanted to be…
I wanted to be an actress for as long as I can remember!
I'm inspired by…
people who get knocked down but get right back up.
The one person who motivates me is…
wow, there are too many people to list! I have so many amazing family members, friends, people in the industry; my agents and manager who took a chance on me, people who send random messages through my Instagram page that somehow, I have inspired them or if they talk about me being beautiful on the inside. Acting and modeling is filled with rejection so anyone wanting to get into the industry has to have a strong support system and be super self-motivated!
If I could change anything in the world, it would be…
to end all forms bullying! Cyberbullying is becoming so common and it is a major problem with social media and tweens/teens nowadays. I truly just want everyone to be kinder to one another; #spreadkindnesslikeglitter is a hashtag of use on a lot of my IG posts.
The perfect day would be…
this one's easy: a full day on set eating Boston Market Mac n' Cheese for lunch or dinner (or both)!
My first job was…
in 2018 doing print work in Arizona for an international pool company; my first acting job was also in 2018 filming a commercial in New Mexico.
My favorite escape…
anything in front of a camera! When there is good lighting, my iPhone is typically on vlogging, taking pics, video, doing TikTok's, or being silly with my friends and family, etc.  Most things I don't post but I like editing, being creative, and saving things for memories.
My life…
will change the world one day! I still can't believe it belongs to me!
I'm currently working on…
I just finished a new project that I can't talk about yet that will be airing on the Disney Plus network in November, and I also made an episode appearance on the Brat network's "Crown Lake." I am also collaborating with several American and international brands through my Instagram account (@ellanoel8)…cosmetics/makeup, skin care, high fashion dress lines, jewelry, fitness clothes, and a few non-profit organizations that promote bullying awareness, peer support for tweens and teens, and kindness. 
Always…
remember that people throw rocks at things that shine and that you are loved, you are valued, you are important in this world!
Never…  
stop pursuing your dream because someone says it's impossible! If your dream doesn't scare you, it's not big enough!!
Favorite Quote…
the world is filled with kind people, if you can't find one…BE ONE!
Biggest Dream…
this is a good question…my dream is to be a regular on the BIG and LITTLE screens, but it goes deeper than that… I want to change the world by using the unique gifts that God has given me!
My Pet Peeve(s)…
unkind people! Just yesterday, I saw several people at school laughing at and stepping over a younger boy who dropped his lunch in a busy hallway…I stopped to help him clean up and made sure he knew that the school had "emergency lunches" for people that needed something.