Name: Austin Spacy
Age: 20
Title: Entertainer, dancer for Taylor Swift 1989 World Tour
Married/Single: Single
Kids: 0
City you live in: Los Angeles
A typical day in my life includes…
there is no typical day for me, haha.
I was born…
September 10th 1994 in Chandler, AZ.
My favorite thing about Arizona…
the memories.
I'm listening to…
my mom.
My family…
is my rock.
If I could have dinner with anyone, it would be…
my family.
One thing I cannot live without… the arts.
When I was younger, I wanted to be…
a baseball player.
I'm inspired by…
music.
The one person who motivates me is…
my brother.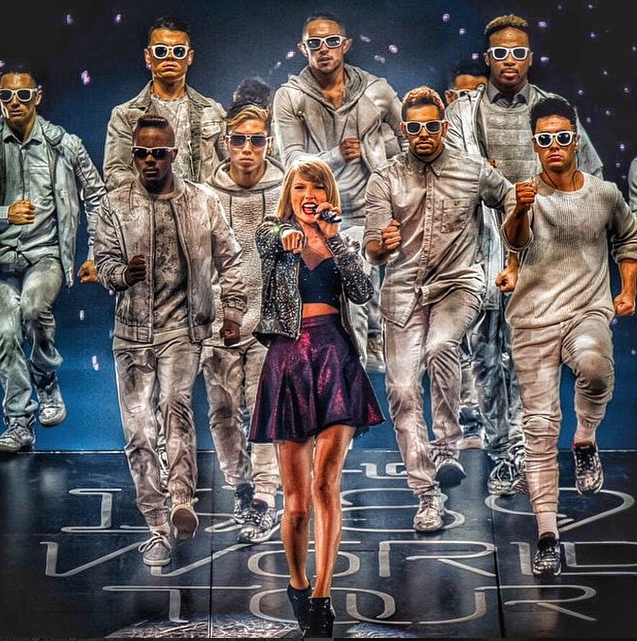 If I could change anything in the world, it would be…
to get rid of self-doubt.
The perfect day would be…
fishing early morning with my pops, Starbucks with my little sister, writing a song with my brother, Pei Wei for lunch, and a movie marathon with my ma!
My first job was…
dancing on the television show "Shake it Up" on the Disney Channel.
My favorite escape…
my guitar.
My life…
is simply a chaotic beautiful mess of bliss.
I'm currently working on…
communication with the ones I care about.
Always…
dream.
Never…
quit.
Favorite Quote…
winners do what losers don't want to do.
Biggest Dream…
getting to do what I love with the people I love.
My Pet Peeve(s)…
when somebody hates on somebody else's dream. Or when somebody gets in the elevator when you are still in it and you have to get out because it's the lobby floor, haha.