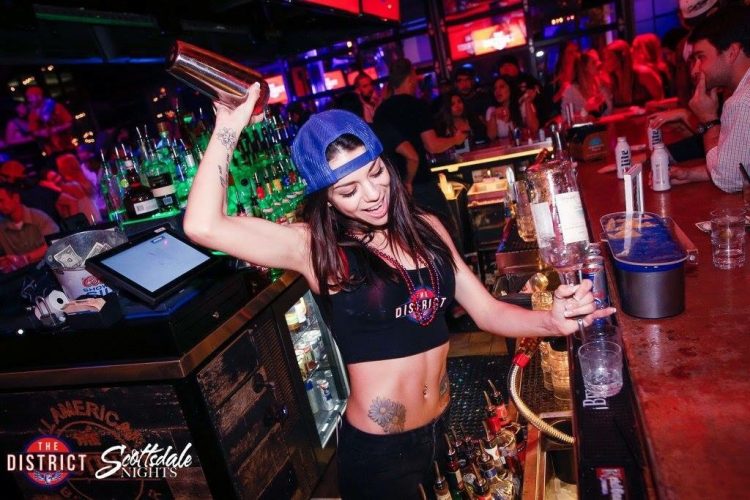 Name: Ciara Anzar
Find her at… The District / Maya Day & Nightclub
Favorite drink to mix: I like making Liquid Marijuanas – the green color it turns out to be is so vibrant and pretty!
Favorite song to hear while bartending: Anything fast and upbeat, to keep me moving quick.
I'd most like to mix a drink for… my mama, she never tries anything new so I'm determined to mix her up something delicious!
If I could have one superpower while working, it would be… having multiple arms like an octopus, boom-boom-boom. Drinks are out ten times faster.
If I were a flavor, I would be… blueberry and coconut fusion!
When I'm not working, I enjoy sipping on… a Sonoran white chocolate ale (a local beer of course) at any place that serves local craft beers!!
Liquid Marijuanas
2/4 Malibu
1/4 Blue Curaçao
1/4 Midori
Splash of pineapple juice
Splash of Sprite for some sparkle (optional)
Directions: Shake over ice, strain and pour into shot glasses.
Follow Ciara: @ciara_joyx1