I know, florals for spring….groundbreaking. But hey, at least it's one trend we can usually count on. To be honest, even though I'm about as girly as they come, I'm not really much of a floral-print kinda gal. For some reason, most dresses remind me of my Grandmother's curtains, or that crazy Aunt's couch…you get the point.
But, there are some floral and feminine prints that I do like so as a challenge this Friday morning, I thought I'd pull together some looks that were floral, flirty pretty and not something that looks like  it should be on "That 70's Show."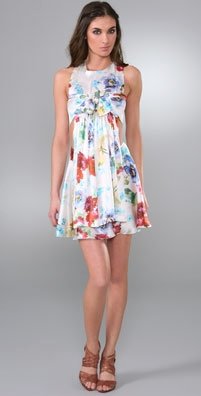 This Paul & Joe floral-print silk-charmeuse dress from shopbop.com is a little young but definitely has some spunk. Shopbop.com, $700.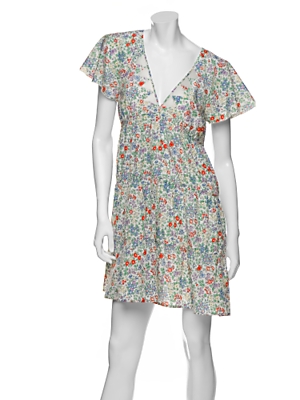 I could never pull off this look, but on the right girl and with the right bag (I'm picturing big, oversize brown leather), this See by Chloe number would be quite cute. Intermix, $425.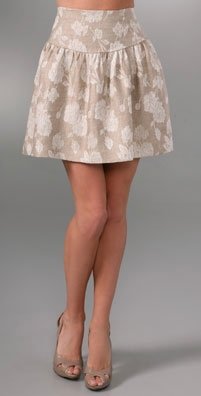 I think part of my problem with embracing spring florals has to do with the crazy prints and colors involved. I like the subtley of this YAYA Aflao skirt from shopbop. The nude-tone colors are great for this season too. Shopbop.com, $246.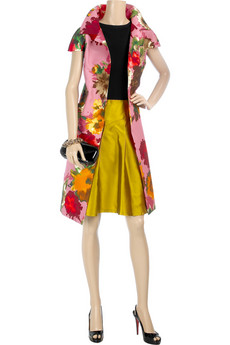 One floral piece that I absolutely did fall in love with this season is Oscar de la Renta's pink floral-print coat. I lusted after it on the spring 09 runways and it's still just as pretty. This silk floral-print coat is available at net-a-porter, $2,490.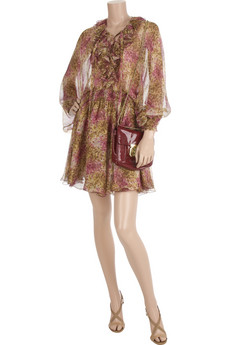 Again, when graviating toward florals I prefer subtle looks. This Bally floral ruffle silk dress from net-a-porter is very chic yet casual. I would totally wear this.  Net-a-porter, $1,595.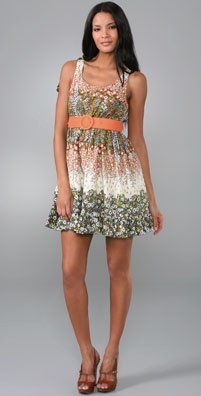 One brand I feel you can always count on for cute dresses is Alice & Olivia. This look is sassy and still channels the floral trend. Shopbop.com, $330.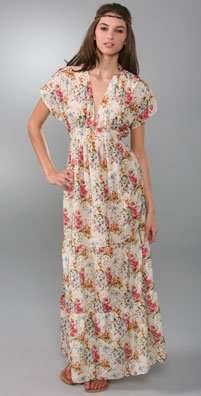 In a million years I bet you would never guess I like this but….I totally do. A bit hippie for me, but I like how fresh and easygoing this Daughters of the Revolution dress seems. Shopbop.com, $253.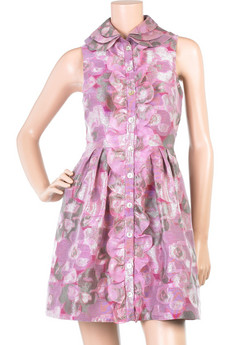 I'm not sure I would ever wear this, but, it does truly remind me of Charlotte in "Sex and the City" and if you're in that kind of mood, this is definitely the dress to be Charlotte in. Net-a-porter, $670.
Here's a floral-print look I would most definitely do. Roberto Cavalli does it right with this floral-print chiffon tunic dress from Net-a-porter. $2,610.
Not ready to embrace florals as a head-to-toe look? Start small with an accessory like this Missoni chiffon floral-print scarf. Net-a-porter, $500.