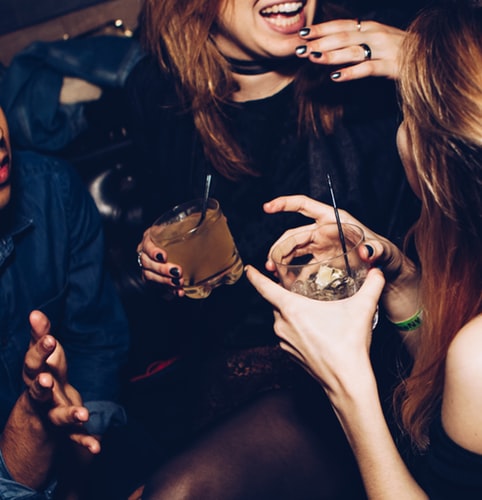 Don't limit yourself to bubbles on New Year's Eve. Mat Snapp, beverage director of Fox Restaurant Concepts, offers his top tips (and a fab recipe) for your holiday cocktail party.
Stock up on ice – You'll want to have a couple of different types of ice on hand, so plan ahead. Make ice cubes for individual drinks. If you don't like how your tap water tastes, use bottled water – it can make a huge difference, especially in Arizona. You will also need bags of ice to keep your beer, wine and soft drinks chilled.
Set your bar up for success – Make it easy for party-goers to help themselves by providing the proper tools. I suggest laying out the following:
Glassware – wine glasses and rocks glasses
Cocktail shaker
Bucket of your fresh, homemade ice for cocktails
Put out all mixers, alcohol and red wines
Fill a large bowl or bucket with store-bought ice, and use it to chill beer, white wine, and any nonalcoholic beverages.
Batching cocktails –Don't spend your party time mixing drinks to order for your guests. Instead, batch up a couple of cocktails ahead of time. When the party guests start arriving, make it easy for them to pour themselves a drink from a punch bowl or a pitcher for easy serving. Need a recipe? Sangria is simple and always a hit. We've provided you with the recipe below.
Offer boozy treats – One of my favorite party desserts is s'mores – inject marshmallows with Grand Marnier the night before, and it's unbelievable. But don't over inject! Nothing more than a quarter ounce per mallow.
Make it memorable – Make sure there's something for your guests to take home with them. Whether it's an autographed picture of the family dog or a hand-painted ornament, make sure your party is memorable even when it has ended!
The Henry's Sangria 
Batch Recipe
5 oz. fresh squeezed lime juice
5 oz. pasteurized lemon juice
2 oz. simple syrup
3 oz. blackberries
2 oz. strawberries
8 oz. Winter Spice Curacao (below)
8 oz. E&J Brandy
10 oz. water
50 oz. (one magnum bottle) Bargain Red Wine
Combine liquid ingredients to create a batch of Wine Punch. Pour 6 oz into a carafe. Add ice and fruit, then quickly shake. Pour into a wine glass and garnish with an apple slice and orange half wheel.
Winter Spice Curacao
1/2 cup mulling spice
1/2 L Triple Sec
2 oz. Becherovka
2 oz. Licor 43
A few grapefruit peels
Infuse ingredients and let soak for 24 hours. After 24 hours, double strain out the liquor and pour into a new container.