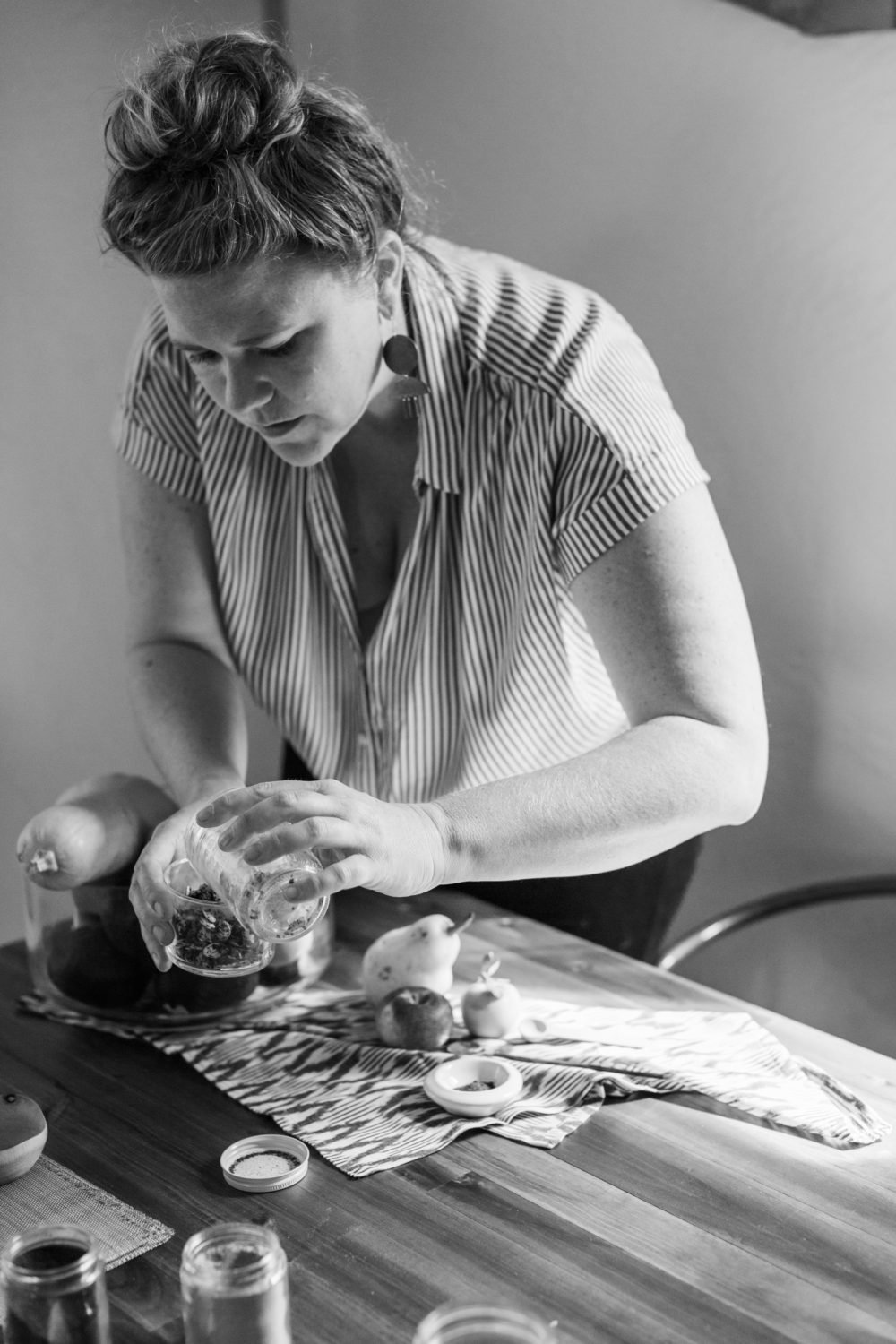 Amanda Horton, co-founder of Tucson-based Desert Provisions, on her favorite uses for her brand's lineup of salts and chile powders, the unique backstory of her sea salt and the key to a killer corn on the cob. 
What prompted the idea for Desert Provisions? I moved to Tucson about four and a half years ago from the Pacific Northwest and, truth be told, I didn't think I'd like living in the desert. I had a beautiful garden and grew a ton of fruits and vegetables in Portland and I was used to the lush, green Oregon landscape. Over the first year or so of living here, I started playing around with foods grown in the area, which is something that always brought me joy in all the other places I've lived. I've always loved cooking and been interested in food, drink, canning…basically any sort of specialty product gets me excited! One month during Hatch chile season, I bought a ton of chiles and dried them in my in-home dehydrator. I ground them to make my own chile powder. I was completely shocked at the depth of flavor when I made my own and thought to myself, 'why haven't I seen this in stores anywhere?' I experimented with a bunch of other chiles as well. The color was so bright and vibrant and the taste was like nothing I'd had before. I started packaging the chile powder and mixing it with salt to give to friends and family during the holidays. I had a hard time finding many food products from Arizona that were shelf stable that I could bring to family and friends that matched the design aesthetic I was looking for. I saw a gap in the market and decided I'd give this a try! 
Do you have a personally favorite product in your lineup? Oh, that's a tough one. It changes, but right now I've been really using a lot of the Hatch Red Chile Salt. I just can't get enough of it! I put it on everything! My favorite is adding a pinch on eggs. In the summer, you can't have corn on the cob without a little butter and some of the Hatch Red Chile Salt.   
What makes your sea salt different from others? The salt we offer is harvested from the Sea of Cortez at the base of the Sonoran Desert. We work with a supplier who has a relationship with the locals in the area that harvest the salt. One of the things that makes this salt unique is that isn't harvested from a desert! What? Most people don't think that salt comes from desert regions. The salt we offer naturally has less sodium than regular table salt and comes from a mineral-rice environment. It's not processed either – it's harvested from the water and then dried in the sun. There are not any additives or bleaching agents. Again, I did some research and couldn't find a product that matched what I was looking for in the market so I ran with it. 
As we head into fall, do you have favorite season-friendly uses for Desert Provisions products? One of the things I really like about our products is that you can use the Hatch Red or Green Chile Salt as a finishing salt on just about anything – roasted veggies, eggs, fish, grilled meats, salads. Both products are just nice, everyday finishing salts. The powders have this amazing depth of flavor that you can't usually find from spices in the supermarkets. So many spices sit in warehouses for years and the flavor degrades over time. Ours are typically from the most recent growing season. So, they taste fresh and bright. The powders are great to use in place of any recipe that calls for chili powder. This time of year, I like to make simple, healthy-ish dishes that are hearty and filling. Some of my favorites are the Chicken Green Chile Soup which uses the Hatch Green Chile Powder, the Fall Farro Market Salad uses the Sonoran Sea Salt or Meyer Lemon Salt, or the Roasted Pumpkin Seeds can be used with all of our products!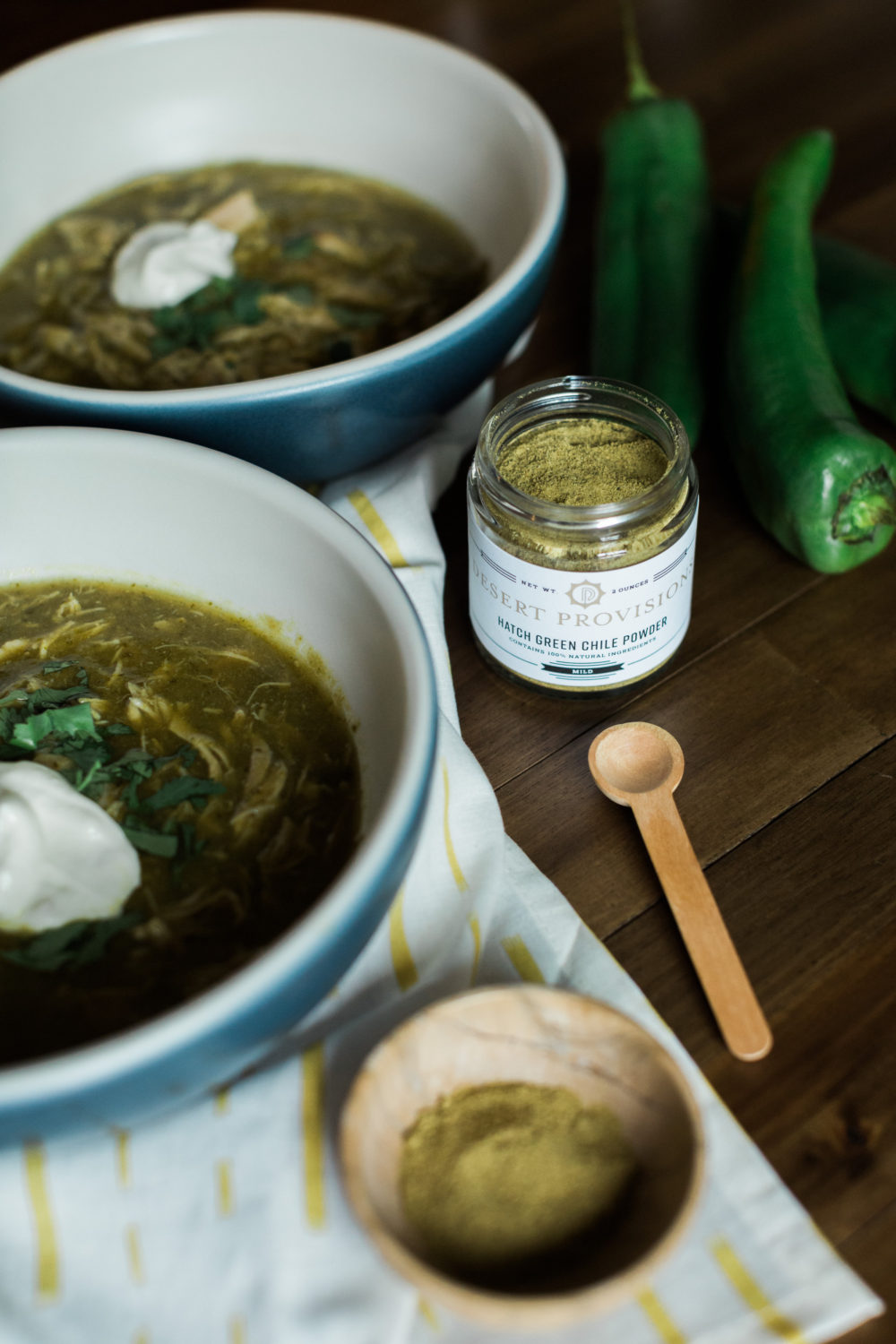 I noticed your salts and spices have many applications in sweet recipes—not just savory. How can they be used in desserts? Salt and chocolate go hand in hand! It's so easy to elevate the flavor of a sweet dish with a pinch of salt. The Sonoran Sea Salt is lovely sprinkled on top of fresh chocolate chip cookies or brownies. I have to admit that I am not a great baker, so I usually partner up with people for any sweet treat recipes. We have a great one online – Salted Caramel Turtles – that Melissa from @ladylunching did for us. 
Do you have any seasonal products coming for the holiday season? Yes! We do. We are super excited about our latest collaboration that will be out just in time for the holidays. We are working on a collaboration with Sand Reckoner Vineyards and will be releasing a wine-infused salt. The wine is made with Syrah grapes grown in Cochise County. In addition to tasting great and adding just a hint of wine to the dish, the salt is a deep purple color. It's just beautiful. Think lamb, grilled steak, roasted mushrooms, chocolate mousse. It will be a great finishing salt for all those holiday dishes! We have some other things in the works too, but they won't be ready for the holidays this year. 
How big of a role does the design of your products play? It plays a large role. The focus is first on the quality of the product and the taste, but I wanted a nicely branded, designed, and packaged product to match the quality of the ingredients. I like a clean and simple aesthetic and I think I achieved that with our packaging. I really wanted the colors of the products to shine…originally the labels for each jar were going to be clear, but we switched them at the last minute when we ran into some productions issues. But, I really like they way they turned out. I worked with a local graphic designer to design and brand Desert Provisions and I think he captured exactly what I set out to create. It was important for me to create a product that is visually appealing as well as tastes great. 
Where can we find your product? We sell online through our own website and recently launched an Amazon store as well. You can find us in shops and markets in seven states. In Phoenix, we have product at the Desert Botanical Garden, UrbAna, Gather PHX, Local Nomad and Phoenix Sky Harbor, just to name a few and tons of outlets in Tucson and elsewhere throughout Arizona. You can also find our products on local menus at Wept & Warp  Art Bar + Kitchen at the Andaz Scottsdale Resort & Spa and Tracy Dempsey Originals. Our website has a full list of stockists to locate a store near you!