In this Grocery Greats segment, guest writer ForXx is seeking the best store-bought orange juice.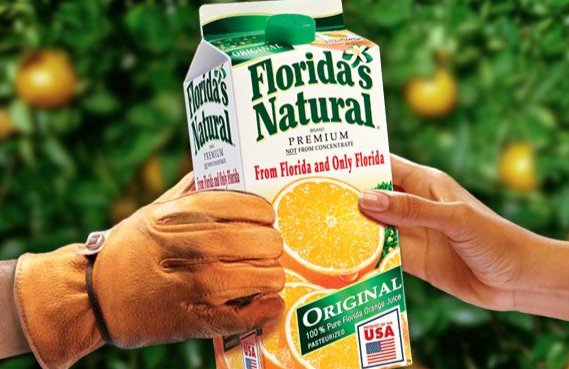 So there's Trop 50, Florida's Natural and, of course, the ever-loved Minute Maid, so what's the juice on OJ? To help me with this one, I called in some experts, my 6-year-old and her friends. I sat them down with ice-cold glasses of juice and didn't let them know which glass contained which juice.
Minute Maid They found it really sweet and "orangey". I found it too sweet as well with a slight tang in the finish, typical of the Minute Maid-brand taste. Not very natural-tasting in that it tasted as if it was forced to be orange and sweet. I let them taste the option without pulp because most kids don't like pulp. Not their favorite.
Trop 50 Although not marketed toward kids but rather women watching their waistlines, it was uneventful taste-wise for kids. Does this mean that if a brand compromises taste for calories, you lose the flavor kids love? So is there juice for adults and juice for kids or is their a brand that meets somewhere in the middle?
Florida's Natural This juice was really good. My finicky first-graders chose this one, hands down, and I actually enjoyed it as well. It tasted more like fresh-squeezed than the others and was perfectly balanced between sweet and flavorful. Very smooth finish, excellent flavor, full of vitamins, antioxidants, folate and potassium. Great price, available everywhere.
Are there grocery items you'd like to see reviewed by FoXx? Let her know at http://criticsplate.com/.
For more fab foodie news, follow us on Twitter @AZFoothillsfood, become a fan on Facebook and check us out on Pinterest.