In this week's Grocery Greats segment, writer ForXx reviews comforting, low-calorie soups.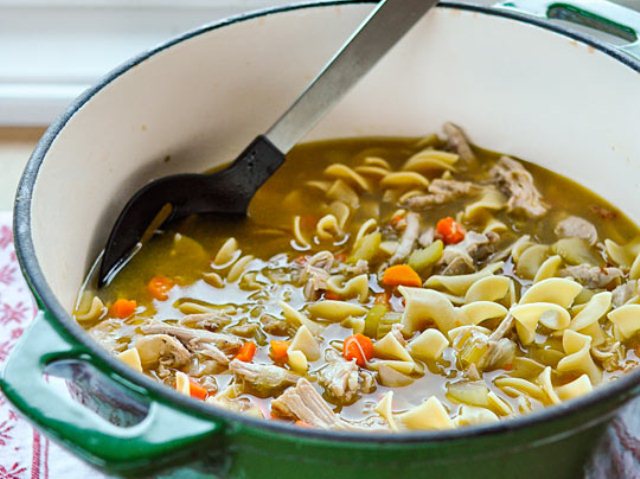 With all the hoopla over soups nowadays, I wanted to challenge the new Progresso soup's claiming they have 100 calories or less, so I did some tasting. Yes, the Progresso Chicken Noodle soup has 70 calories, 75 from fat, but it also has 690 mg of sodium which retains water, bloats you and allows you to hold onto more than 70 calories. It tasted like they were trying too hard to prove they are just as good or better than their competitor. It was really salty, thick and a little too heavy for a light soup in my opinion.
When comparing it to Campbell's Homestyle Chicken Noodle, I found it had 70 calories, 20 from fat, with 410 mg of sodium. The taste was undeniably Campbell's. It was smooth, bursting with flavor and hearty. If you're watching your waistline, don't add the crackers or a dinner roll. It's pretty filling as it is.
Healthy Choice Chicken Noodle has 90 calories, 10 from fat, and 390 mg of sodium. The chicken was tender, and the noodles weren't limp or tasteless. This soup delivered great flavor with a conscious effort on healthier ingredients. Really good and well done.
All the soups are priced well and are available at your local grocery store. This week's grocery great is going to have to be Campbell's Homestyle Chicken Noodle. Happy holidays!