During this week's Grocery Great, guest writer ForXx on her favorite store-bought brownies.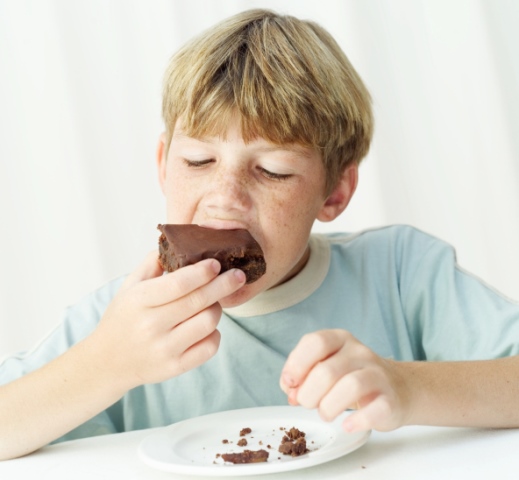 Who can resist gluten-free, organic, great tasting, moist, crumbly crust brownies?  Not me. I found the most delicious brownies–made with organic cacao chocolate–that are also gluten free. New to the Amy's brand, they hit this one out of the ballpark. Amy's brownies have a deep rich fudgy center and come uncut in a handy tray allowing you to better control your portions. Divide them into any size you like. Cut them into large sizes for serious chocolate lovers, five regular portions or smaller ones for the kids. Gluten-free doesn't mean free from flavor, it's just another healthy option.
With no genetically modified ingredients (a k a GMOs), these chocolate treats can be found at Whole Foods in the freezer section. They're even labeled "kosher." So what is gluten anyway? The most simple definition would be that it is a kind of protein found in wheat, among other carbohydrates. Despite a wide spread misconception, gluten alone is not bad for your health; it's just that some people have difficulty digesting it.
At a modest cost of $5.99, it feels like cheating already. Simply warm and enjoy. As far as calories go, you should only eat one because they pack 150 calories per brownie. Remember portion control.  Amy's brand has been family owned since 1988, named after the daughter who was born in 1987. Amy's offers other desserts in the freezer aisle.