In this week's Grocery Greats segment, guest writer ForXx reveals a calorie-conscious find for those with a sweet tooth.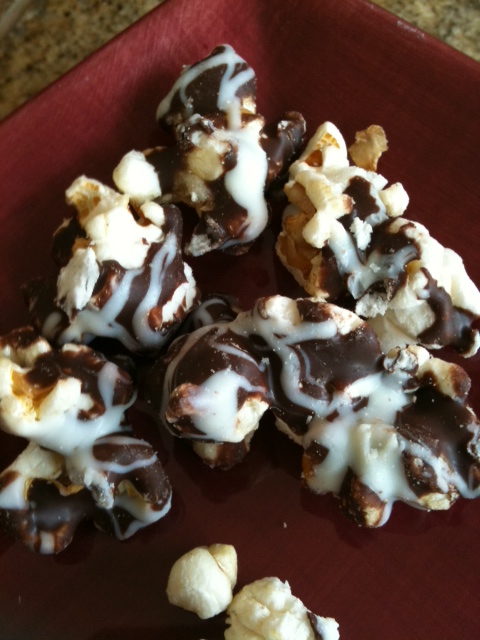 Well, the New Year is upon us and so are the resolutions to eat better. I have a major addiction to chocolate and popcorn, so I resolved to find the best of both as snacking can be costly calorie-wise, if you're not careful. Popcorn is low in calories but when you start adding flavors like caramel, chocolate and cheese, the calories can really add up–until now. I'll get straight to the point with no comparisons. I found a great deal on a delicious item.
Popcorn Indiana – In three special flavors: Peppermint, Peanut Butter and Black & White. My favorite is the Black & White. It's light and fluffy with a chocolate drizzle that is just enough to curb my sweet tooth. One and a half cups is 140 calories with seven gram of fat. Plus, it is gluten-free and kosher. For a limited time at Fry's Marketplace, you can get two six-ounce bags for only $6. My suggestion for 2013: stock up and enjoy.
For more info, visit www.popcornindiana.com.
For more fab foodie news, follow us on Twitter @AZFoothillsfood, become a fan on Facebook and check us out on Pinterest.