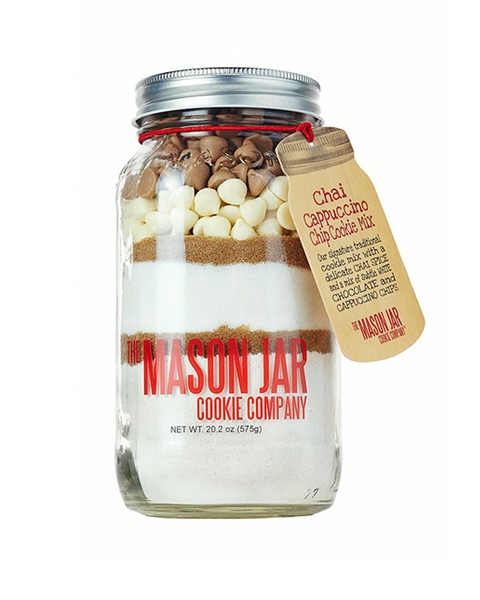 Cookie exchanges, bake sales, gifts for the kids' teachers and neighbors. 'Tis the season of cookies and baked goods. Though no one wants to grab pre-made cookies from the store, sometimes, we don't have time for from-scratch goodies during this busy time of year. The Mason Jar Cookie Company, though, makes creating homemade cookies and brownies an absolute cinch. (And they are super delish, to boot.)
The Mason Jar Cookie Company provides gourmet ready-to-bake mixes packaged in mason jars. The jars contain all the dry ingredients you need to make delicious (you might just need to add eggs, butter, etc.) The jars are cute enough that you can even gift them, pre-bake. This holiday season, the Mason Jar Cookies Company has unveiled three new flavors.
• Brownie Decadence (the company's first brownie mix) An chocolaty and moist brownie mix; the jar is packed with dark, semisweet and white chocolate.
• Salted Caramel This French cuisine-inspired cookie accents buttery caramel with just the right amount of sea salt.
• Chai Cappuccino (pictured) This Indian cuisine-inspired cookie mixes cappuccino and white chocolate with the perfect amount of exclusive Chai spice blend.
Prices start at about $18 for the new holiday flavors. masonjarcookiecompany.com.