In this week's Grocery Great segment, guest writer ForXx finds the best store-bought granola.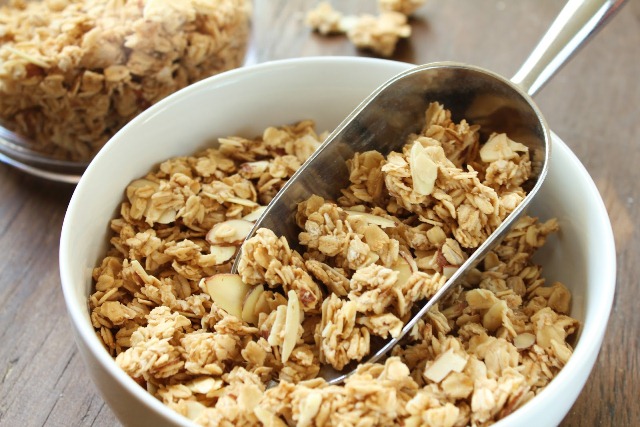 Can you refer to your granola as addictive? Can't live without it? A movie-munchable must-have snack? If you answered "no" to any of these questions, I've got the best granola for you. When I shop for granola I look for all-natural ingredients, low-calorie, low-sodium deliciousness. I think I got it. I'm comparing my top three.
Granola by Costco
Amazing. Addictive. Affordable. This granola took me by surprise. It had all my nutty favorites from almonds to cashews with sesame seeds, cranberries and so much more. Found in the bakery, I was shocked by the bite-size chunk of goodness. One-fourth cup is only 160 calories which is really all you need to curb an appetite or for a quick snack while your waiting for the kids to get out of school. I truly enjoyed it. Can you tell it's my favorite?
Giddy Up & Go
I have an expectation of granola to be crunchy goodness. When I take a bite and it's soft as an oatmeal cookie, that's kind of a turn-off for me. Flavor wise, very dry and chalky but if you like soft granola, you might like it.
Granola by Fresh & Easy
Great for snacking as well. Stays crunchy in yogurt for a great combination of flavors and texture. I really enjoyed it but found it was more like an oatmeal cookie than the variance of flavors in other granola.