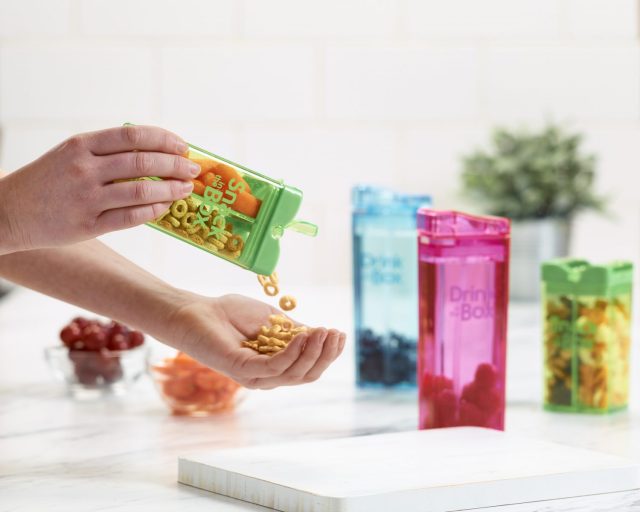 As kids make their way back to the classroom as early as later this month, lunchbox items and after-school snacks are slowly sneaking into the back of Mom's and Dad's minds. For parents looking to create less waste with their kid's drink and snack products this school year, let us introduce you to Drink in the Box and Snack in the Box.
Drink in the Box is the world's only reusable drink box while Snack in the Box is a too-cool, easy-to-open container that allows little hands to holds two snacks at once. These BPA- and phthalate-free containers won't squirt or leak and are super durable. Designed for ages three and up, both Drink in the Box and Snack in the Box allows parents to practice portion control for their kiddos (as well as say buh-bye to sugar-filled disposable juice boxes). Plus, there is no waste to throw away upon finishing the drink or snack. 
Both items are available in kid-friendly blue, pink, green and purple. Drink in the Box: 8 oz. is $11.99 and 12 oz. is $14.99. Snack in the Box is $9.99.