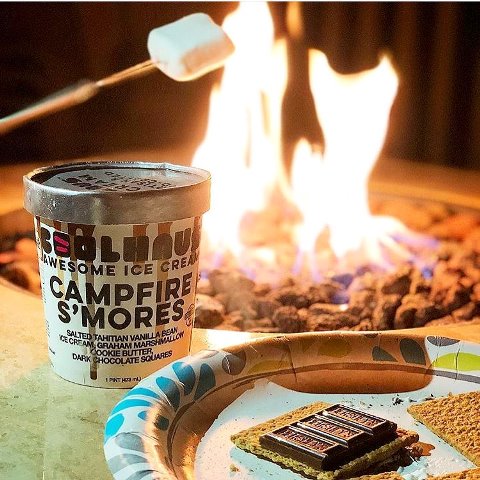 Could it be? Could we be rushing closer and closer to 100-degree days? One thing that is sure to make those summer days a little cooler: Coolhaus. Brimming with super-innovative flavors (available by pint and ice cream sandwiches), we were excited to get our spoons in a few Coolhaus favorites.
Because they pair ice cream and soft, chewy cookies, the Coolhaus Sammies are tops–and you simply can't go wrong with any of the brand's delicious pairings. The peanut butter ice cream paired with double chocolate cookies is downright decadent (and what pairs better than PB and chocolate?) while the salted caramel ice cream paired with a cinnamon-y snickerdoodle is an unexpected but delicious combo. Traditionalists will adore the vanilla bean ice cream and chocolate chip cookie Sammie–a tried-and-true pairing that will always be a favorite.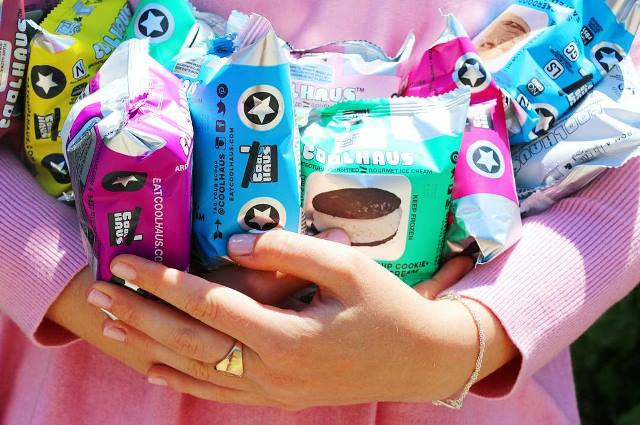 If you're really seeking a unique treat, then Coolhaus' pints are the way to go. If Reese's are your jam, then Midnight Munchies is the way to go. It pairs chocolate peanut butter ice cream with chocolate-covered pretzels and peanut butter cups for a salty, sweet, crunchy, creamy dessert experience. If you're a sucker for a salty and sweet flavor combo, Milkshake & Fries can't be beat. Salted Tahitian vanilla bean ice cream comes together with shoestring French fries and milk chocolate malt balls to bring to mind the classic pairing of salty fast food fries and a chocolate milkshake. And there isn't an ice cream more perfect for summertime snacking than Campfire S'mores. The pint combines salted Tahitian vanilla bean ice cream, graham cracker cookie butter marshmallow swirl and dark chocolate squares for that beloved campsite dessert.
Coolhaus offers a wide selection of its products available for purchase online, with ground shipping (for some addresses) and next-day air delivery available, as well as at Whole Foods and Safeway.