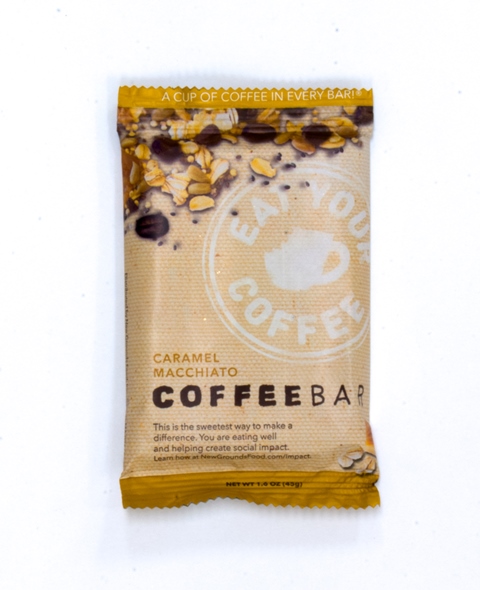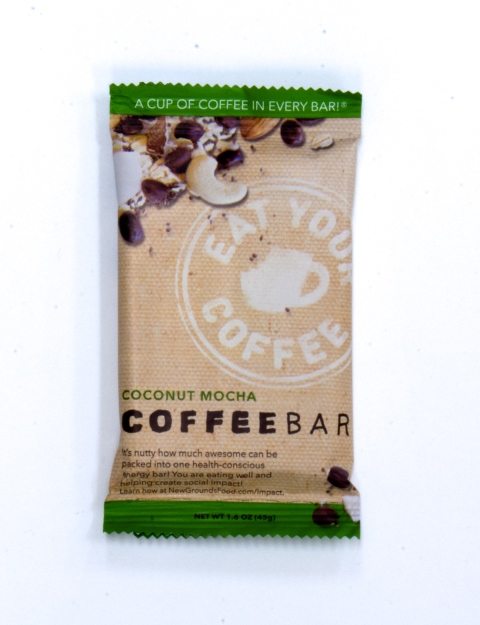 If you're anything like me, you could also use a little extra pep in your step–some energy to get you through your morning routine or wake you up from your afternoon slump. That is where New Grounds Food's CoffeeBars, and its two new flavors of Caramel Macchiato and Coconut Mocha, come into play.
CoffeeBar is an all-natural, fair trade coffee-infused energy bar that you can feel good about, as it is is organic, gluten-free, non-GMO, vegan and purchasing a CoffeeBar means giving back: the company partners with nonprofit Chain Collaborative, and its affiliate Planting Hope, which has programs to support migrant coffee-pickers and their families in Nicaragua.
And, best of all, the new flavors are mighty tasty. The tropical coconut flavor is prominent in the Coconut Mocha bar, though its not overly sweet. The Caramel Macchiato is a little more indulgent, more dessert-y–thanks to the sweet caramel flavor. CoffeeBars are chewy, thanks to ingredients like dates, but lack the chalky, off-putting taste that some energy bars have. They definitely provided an energy jolt but didn't leave me tossing and turning from coffee overload.
Available for $2.99 for a bar, $8.99 for a sample pack and $29.99 for a box (12 bars).