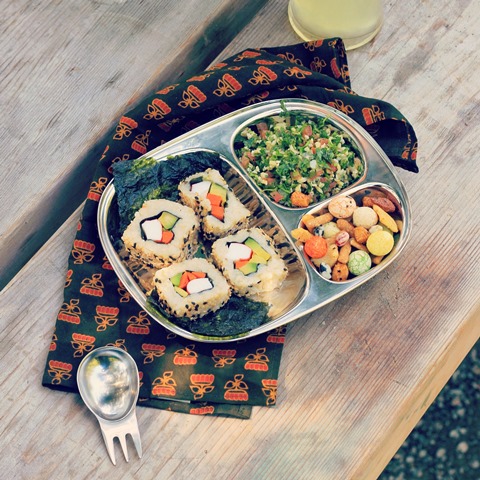 I know, I know–it is too early in the summer to start thinking about back to school. But these eco-friendly, convenient products would come in handy on summer road trips or camp outs, too.
ECOlunchbox, is an award-winning, plastic-free container line founded by Sandra Harris, a mom who desired to eliminate waste at lunchtime and eliminate exposure to toxins. ECOlunchbox offers a variety of high-quality, stainless steel lunchware containers that can be used over and over again–no waste, non-toxic and free of plastic.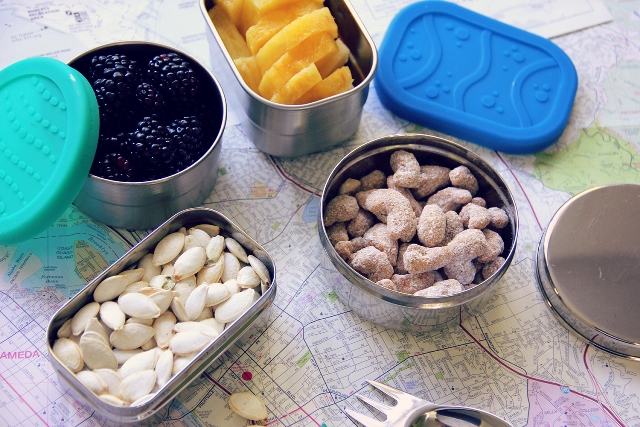 From three-in-one lunchboxes (great for school lunches) to the Blue Water Bento set of three leak-proof Seal Cups (perfect for work snacks and lunch items, seen below) to too-cute lunch bags and mini snack cups, ECOlunchbox offers a safe, environmentally friendly product for just about food need. The items are lightweight and easy to open and close, so kiddos are happy to use them, and knowing the products are both safe for the planet and the people using them makes parents happy, to boot. What's more, ECOlunchbox's Blue Water Bento line will be sold in select Target stores nationwide starting June 25.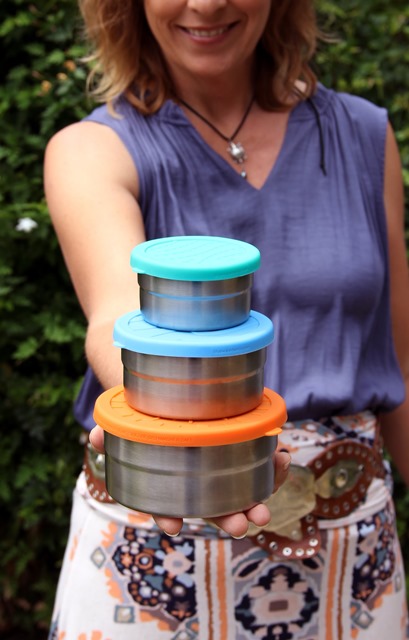 PS: The products are also suitable for those needing assistance with portion control. The lunchboxes, for instance, are divided into just-right portions, making packing a healthy lunch in appropriate portions a breeze.
Currently, in an effort to save the endangered sea turtles, who are being harmed from the endless amount of plastic in the oceans, ECOlunchbox is donating $1 from every Web purchase to SEE Turtles Billion Baby Turtles project. Use code: seeturtles.