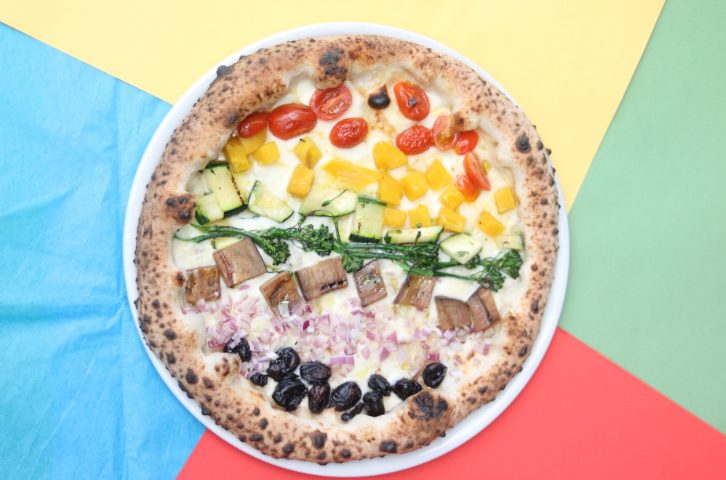 Foodie news roundup for the week of June 3.
This summer, guests of Wildflower's newest location on 7th street in Phoenix are in for plenty of deals and deliciousness. Diners can enjoy Wine Beer & Cheer Wednesdays with a $9.99 entrée and beverage of choice including alcohol from 3 to 8 p.m. On Thursdays, kids 12 years and under eat free all day long with a purchase of an adult entrée. Every Saturday and Sunday, guests can enjoy "Royal Treatment" with $3 drinks including Bloody Marys, mimosas, screwdrivers and prosecco from 7 a.m. to 2 p.m. with purchase of an entrée.
Cold Beers & Cheeseburgers is providing patrons the opportunity to "round up" their purchases upon the close of credit card sales and give back to local charities in need. In partnership with Round It Up America, a nonprofit that promotes the simple yet powerful "round up" practice, Cold Beers & Cheeseburgers is spearheading the giving program at all Arizona locations throughout 2019. The program will benefit UMOM now through August 31; Prostate Onsite Project, Sept. 1 to Oct. 31; and Pat Tillman Foundation, Nov. 1 to Dec. 31.
Through August, Pomelo at the Orchard will offer $6 cocktails all day long. The only exception is Pomelo's specialty cocktails, which will be offered for just $8. Specialty cocktails include Run for the Roses, with Four Roses Bourbon, fresh lemon juice, R&W peach liqueur and cinnamon syrup; and the Bellissimo, with Pomelo vodka, blackberry thyme syrup, fresh grapefruit juice and sparkling wine.
Keeler's Neighborhood Steakhouse invites diners to dig into the new three-course Date Night menu, available every Wednesday beginning June 5. The menu is designed to be shared and includes a glass of house wine for each person. (Customized wine pairings for each course are an additional $19.) Entree choices include Keeler's baseball cut, salmon and chicken chop.
Through August 31, Monday through Friday, little ones 12 and under can get one free entrée from the Morning Squeeze kid's menu. Options include mouse pancake, French toast sticks and much more. 
In honor of Pride Month, Pomo Pizzeria has released a limited-time Rainbow Neapolitan-style pizza (pictured, $17) with stracchino, cherry tomato, golden beets, zucchini, eggplant, broccoli, red onion and Moroccan olives. (You can also purchase a cauliflower crust version, which is gluten-free, vegetarian, keto and vegan, for $20.) Best of all, $3 of every Rainbow Pizza sold will be donated to One N Ten, a nonprofit organization in Arizona dedicated to assisting LGBTQ youth.
Thirsty Lion Gastropub is now offering its "Beat the Heat" deal that actually makes locals hope for hot summer days. When the weather reaches 105 degrees, half-price Moscow mules and house margaritas will be available at all three Valley locations.
Serrano's Mexican Restaurants has launched #DeviceFreeDinner night, which is now running permanently on Thursday nights from 5 to 9 p.m. at all five Serrano's locations in the East Valley. Everyone will be encouraged to put their phones and devices in a basket on the table and engage in a set of "conversation starters" to prompt meaningful and hilarious conversations with friends and family members. The fun questions were designed for all ages! The program also offers half-off all of kid's meals (and they have a whopping 11 choices on their kid's' menu, which all include a beverage).
Put your palate to the test and experience white wines from California and France at the Monday Night Chef's Table at Hotel Valley Ho on June 10. Special guest winemaker Mark Lyon from Eco Terreno Wines will be partnering up with Chef Russell LaCasce of ZuZu to create an evening of seasonal cuisine (dishes include pan-seared scallops and vanilla butter pie) paired with California Chardonnays against White Burgundies from France. The event starts at 6:30 p.m. and is $75 per person, plus tax and gratuity.
On Saturday, June 8, Match Restaurant and Lounge's Chef Orlando Parker leads a fun summer cooking class that instructs guests on the basics of brining and pickling vegetables and fruits (and even making sauerkraut). Upon arrival, guests can enjoy a welcome cocktail. Class takes place from 10 a.m. to 12:30 p.m. and cost is $50 per person. Reservations can be made by calling 602.875.8080.
In honor of National Doughnut Day on June 7, Donut Bar is doling out a free birthday cake doughnut to everyone who comes in and is offering $1 local beers all day. But Donut Bar closes when supplies run out so stop in as early as they can. Also, enjoy a free doughnut with purchase of a beverage at all Arizona Dunkin' locations on June 7.