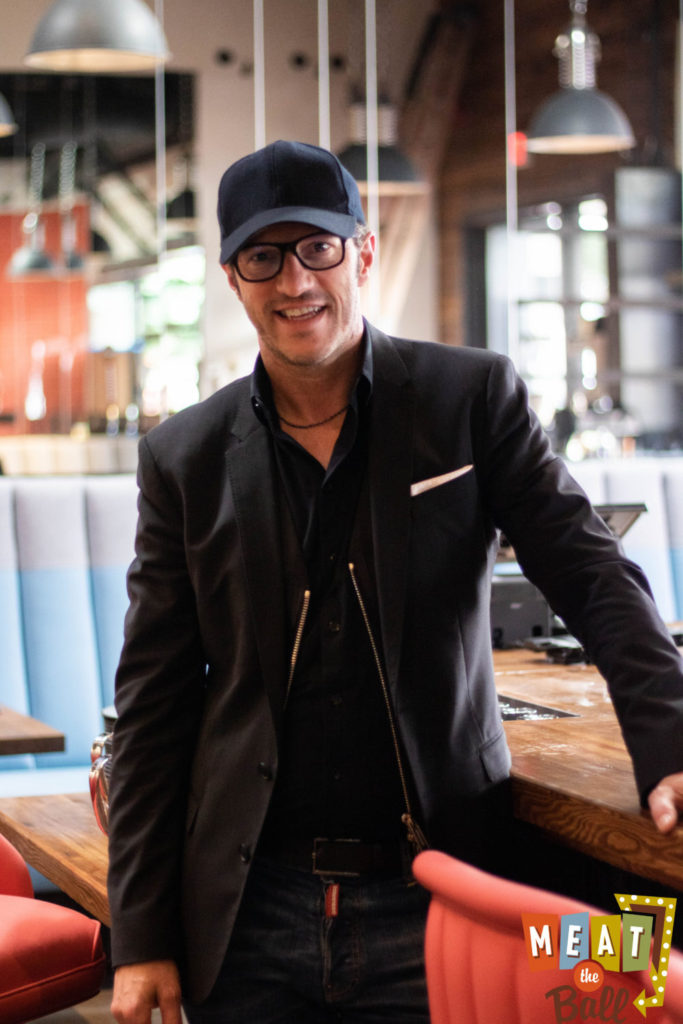 Stefano Fabbri is the founder of Pomo Restaurant Group, a local restaurant group founded on Fabbri's unique roots. In 1949, Fabbri's grandfather opened a family-ran bakery in Emilia Romagna, Italy, where Fabbri was raised. Throughout Fabbri's childhood and teenage years, he learned traditional cooking techniques from his father and grandfather. Fabbri's unmatched passion for authentic Italian cuisine inspired him to create his own concepts. Today, he successfully runs Pomo Pizzeria, Lune Gelateria and most recently, Meat the Ball. Each concept uniquely provides guests with the finest, freshest and certainly unparalleled Italian cuisine and experiences. We reached out to Fabbri to learn more about Pomo's future as well as his visions and mission as a chef.
AFM: What inspired you to begin Pomo Restaurant Group? 
SF: I grew up in a bakery. My grandpa opened a bakery in 1949, Forno Fabbri, still owned by my family. In 1969, my father opened a pizzeria and gelateria called Bar Luna. I was born and raised in this business. When I came to the USA in 2009, I decided to open a business based on my roots and heritage. I found a beautiful location at the Borgata. In 2010, I opened Pomo Pizzeria. Pomo is short for Pomodoro sauce. In reality, Pomo in Italian means "apple". That is why the name Pomodoro exists. Pomo meaning apple and doro meaning gold in Italian, golden apple is the meaning for tomatoes. 
AFM: Have you always been interested in culinary? Tell us about your life before the start of Pomo Restaurant Group. 
SF: Yes, I have always been interested in culinary, growing up Emilia Romania, I have used the recipes that revolve around my heritage. 
AFM: Tell me a little bit about the restaurant group's history. 
SF: Well, I opened up in 2010 at the Borgata and after two years I had a proposal for a second location in downtown. I never thought to open a second one but with this opportunity. I called my business partner, Mark Proto, and told him the good news. Together, we started the Pomo Restaurant group. Shortly after we opened in, downtown, Gainey Ranch, Gilbert and Glendale (sold in 2016). Then, in 2018, we opened Luna Gelateria and, finally in 2019, we opened up our newest concept, Meat the Ball and the Biltmore and Promenade shopping centers. 
AFM: Where do you see Pomo Restaurant Group in the future? What are your goals? 
SF: My goal is to open two more restaurants that are coming soon. My focus will be to open those two locations this year. By 2020, I plan to expand Pomo Pizzeria with a few more locations as well as to other states and would really love to continue to open Meat the Ball locations. 
AFM: What can we expect from Pomo Restaurant Group in 2020? 
SF: Several more exciting concepts will be introduced in the year 2020, and we cannot wait! 
AFM: What is the restaurant group's accompanying mission statement and values? 
SF: Create and deliver to our guests, the most authentic experience of an Italian restaurant and to enjoy the cuisine without having to leave the country. 
AFM: How would you describe your restaurant group's identity? 
SF: From-scratch authentic Italian fare using as much locally sourced, imported Italian and organic ingredients as possible.
AFM: What can we expect upon visiting a Pomo Restaurant Group restaurant? 
SF: A warm and inviting atmosphere with upbeat music and ambience, producing from-scratch Italian fare. 
AFM: Of course, we must ask, what is your favorite dish from any Pomo Restaurant Group location? 
SF: Pizza Margarita is my favorite, but I also really enjoy Gramigna Boscaiola. If I had to choose one from Meat the Ball, it would be the Pinsa Romana, Patate. –Aubrey Martin