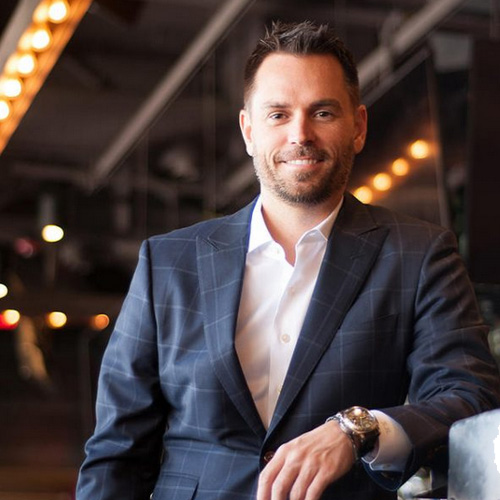 In 2010, Arizona native, Ryan Hibbert co-founded Riot Hospitality Group, a Scottsdale-based restaurant group. Hibbert has spent over a decade of his life working to familiarize himself with nearly every role necessary to creating a unique experience within the hospitality industry. Hibbert's focus on a "culture based on creativity" has led to the creation of lively Valley-favorites such as El Hefe, Dierks Bentley's Whiskey Row, Hand Cut Chophouse, Farm & Craft and Riot House. When Hibbert is not working, he dedicates his time to being a part of the Phoenix Business Journal's Valley Leaders, chapter member of YPO Scottsdale and board member and special deputy to Sheriff's Youth Assistance Foundation. We caught up with Hibbert to learn more about his and Riot Hospitality Group's mission and future goals.
AFM: What inspired you to begin Riot Hospitality Group?
RH: An entrepreneurial spirit has always resided in my life. Starting in the Hospitality business when I was just 16 years old, I learned every aspect of the business from the ground up. In 2010, through the relationship of a good friend and landlord in Scottsdale, I was given an opportunity to build my first business, El Hefe Scottsdale.
AFM: Have you always been interested in the culinary world? Tell us about your life before the start of Riot Hospitality Group. 
RH: I had a lot of interest in learning the Culinary side of the Hospitality business early in my career. I worked at several restaurants when I was younger and got the opportunity to experience many different types of food styles that opened my eyes to what I personally liked. After building an incredible team at Riot Hospitality Group, we were able to really bring some new culinary styles that have given our brands a truly high level of quality.
AFM: Where do you see Riot Hospitality Group in the future? What are your goals?
RH: In 2018, Riot Hospitality was named one of America's Fastest-Growing Hospitality Companies by Inc. 500 Magazine. So, I see Riot continuing that growth for many years to come, by staying ahead of the trends and running a cutting-edge business.
AFM: What can we expect from Riot Hospitality Group in 2020?
RH: In 2020, Riot Hospitality Group is expanding to Denver, Colorado with Dierks Bentley's Whiskey Row. With the success of the Dierks Whiskey Row location in Nashville, the Denver location will be over 20,000 square feet, with two stories of eat, play and entertainment.
AFM: What is the restaurant group's accompanying mission statement and values?
RH: Riot Hospitality Group has transformed the industry's landscape through pushing the envelope of the typical hospitality experience, while maintaining exceptional customer service. The company brands under management include Dierks Bentley's Whiskey Row, El Hefe, Farm & Craft, Hand Cut Burgers & Chophouse and Riot House. The mission is simple: To make every single hospitality experience better than the last. Riot Hospitality Group prides itself on doing this through leading by example. Our passion for excellency is derived from a lifetime dedication to learning and a commitment to true hospitality.
AFM: How would you describe your restaurant group's identity?
RH: Headquartered in Scottsdale, Riot Hospitality Group is an award-winning hospitality management company dedicated to evolving the typical restaurant landscape into one that provides unique and meaningful experiences for each and every guest.
AFM: What can we expect upon visiting a Riot Hospitality Group restaurant?
RH: The Riot Hospitality Group team strives to provide the perfect social environment for their patrons to enjoy thoughtfully prepared food and drinks. They source only the highest quality of sustainable and locally grown products to create their menus, and combined with the truly inviting and electric atmosphere, guests are guaranteed a memorable experience. RHG's commitment to exceptional service and energetic entertainment is second to none. Wherever the venue, Riot Hospitality Group offers local residents and visitors alike an opportunity to feel connected to something special. From the inviting and stimulating atmospheres to the delicious food and drink, each RHG concept evokes feelings of community, guaranteed to create a one-of-a-kind experience for all who partake.
AFM: Of course, we must ask, what is your favorite dish from any Riot Hospitality Group restaurant?
RH: Well, you can see me daily at Farm & Craft eating our Avocado Toast and Cashew Chicken Salad. But for a good dinner, I'm 100 percent going for the Bone-In New York Steak at Hand Cut or the Rotisserie Chicken entrée at Whiskey Row.  –Aubrey Martin