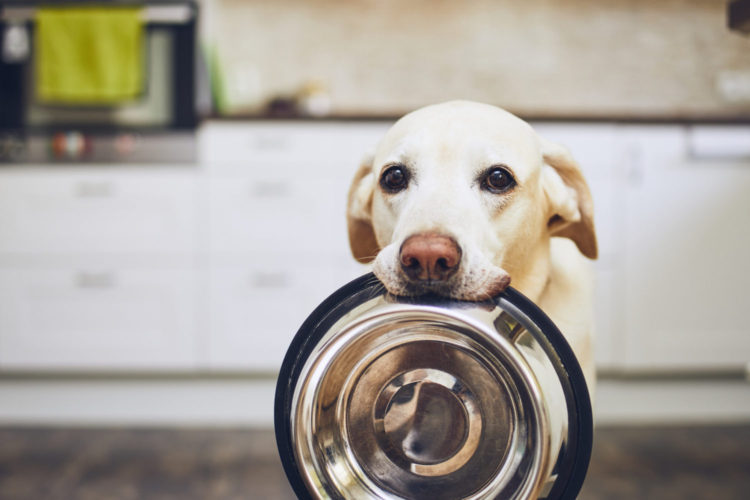 Your four-legged companions are part of your family, and they want to enjoy Thanksgiving with you as much as Aunt Jenny or your brother John from Seattle. Unfortunately, there are some pitfalls and dangers around the holidays that could have you spending your evening at the vet's office instead of napping on the couch. Follow these basic tips and create a happy Thanksgiving for everyone, including your family pets.
Dinner is served
Stuffing and green bean casserole are dishes filled with onions, garlic and sometimes bacon or ham. Onions and garlic can poison your pet's blood and fatty meats can cause pancreatitis. What to share instead: Fresh or canned green beans are boring to us but delicious to Fido and Fluffy! Instead of fatty meats, you can share bits of plain, cooked turkey in moderation.
Mashed potatoes, made deliciously creamy by dairy products, can upset your pet's digestive process, as can desserts made with spices or chocolate. Treats your pet will love you for, though, are spice-free canned pumpkin or peanut butter frozen inside a Kong toy.
Remember, you may be expanding that belt an extra notch, but your pup doesn't need all that food; everything in moderation.
The bird
Chicken and turkey bones splinter very easily and can cause punctures in your dog or cat's stomach or intestines, requiring emergency surgery and a lot of money. While you're sitting around the table eating, your counter surfing dog or cat is surrounded by delicious and dangerous leftovers from dinner prep. Tossing that carcass after carving or stashing it away to make a delicious broth costs you nothing; a thieving four-legged friend walking off with turkey bones could cost you thousands at the vet's office. Make sure your prep area is clean and trash is tossed before dinner, removing their temptations.
Civil obedience
Your dogs can be the best of friends and perfect playmates, but when people start sneaking them morsels under the table all bets are off. Food jealousy can arise very quickly, even with dogs that have not shown issues in the past, avoid any conflict by skipping the snacks from the dinner table. Don't forget to tell guests that if you're the only one following the rules your pups will find a new "benefactor" for treats.
Microchip update
With a full house and lots of new people stopping by, your doors will be opened and closed more times than a fridge at midnight. Your dog or cat will be surrounded by new people and may see that open door as an escape route to somewhere quiet, so update his or her microchip information to increase your chance of reunification if they escape. You can also set up a nice quiet area in a spare room where they can be alone and relax, lessening their desire to sneak away during the excitement.
We all want our animals included in the holidays, but doing it safely will give you peace of mind on a busy day and ensures many happy years together with your pet.
–Dr. Kaitlyn Vorherr, DVM, is a shelter veterinarian at the Arizona Animal Welfare League in Phoenix. AAWL is the state's oldest and largest no-kill animal shelter.