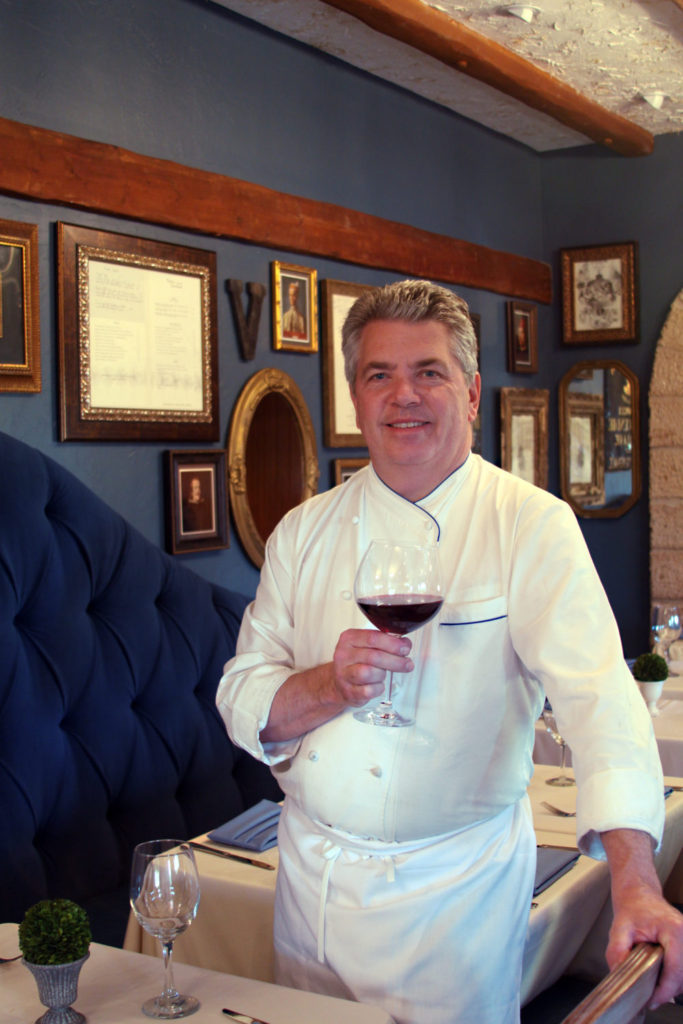 Vincent Guerithault, chef/owner of Vincent Guerithault on Camelback, is marking his 50-year milestone this year, and locals are invited to celebrate right along with him during a special "Toast and Roast" dinner on Oct. 11.
In preparation of this exciting dining event, we asked Chef about his take on the local culinary scene, what he hopes for his concepts in the years to come and what advice he'd give an aspiring chef.
Congrats on 50 years! Looking back, what would you have told yourself in the early days of your career?
That you can do anything for a month, six months or a year.  The start of my career was very tough. I saw pots and pans flying across the kitchen when something wasn't right. I was far from home and after a few weeks I wanted to quit. But I was determined to tough it out and looking back, I'm glad I stayed and continued to work for where I was. I'm a much better chef because of it.
What do you consider your crowning professional achievement thus far?
To have been in business at the same location for 34 years. Phoenix is a tough, seasonal market and I've seen plenty of restaurants open and close, plenty that only survive a short while. My family and I are fortunate to still be doing what we love.
Why do you think your regulars return time and time again? How do you keep things exciting for new diners (and yourself)?
One thing we do that's different from other restaurants is we've expanded beyond the main restaurant to include a casual bistro next door, a farmers market in our parking lot in the fall, winter and spring, a full-service catering service and for the past five years we have held cooking classes for students of Barrett, The Honors College at ASU teaching students not only the basics of cooking but also what fine dining should be. There are lots of different ways for our regulars to be regulars.
How have you seen the Valley's culinary scene evolve over the past 50 years?
When I arrived in 1979, Phoenix was not known for its culinary scene. In 40 years, I've seen it evolve into one of the biggest foodie cities in the US. At the same time, I've also seen it move away from fine dining and more to casual concepts. It seems like today, chefs and restaurants have been decoupled from one another and there are fewer restaurants that are truly chef-driven.
What words of wisdom do you have for aspiring chefs?
Learn everything you can about every job in the kitchen. I've seen plenty of aspiring chefs focus on only what they were asked to do and give up the opportunity to learn and be creative.
What is your hope for Vincent's in the coming years?
It's my hope that I'm still able to do what I enjoy doing in the next few years and that is cooking for our patrons who have supported us for the past 34 years.
Best seat in the restaurant:  Different guests have different table preferences so I can't say there's one seat in the restaurant that's the best.
Must-have dish: Smoked Salmon Quesadilla
Must-have cocktail or glass of wine: Glass of Champagne
Best compliment you have received from a guest: When they return time and time again.