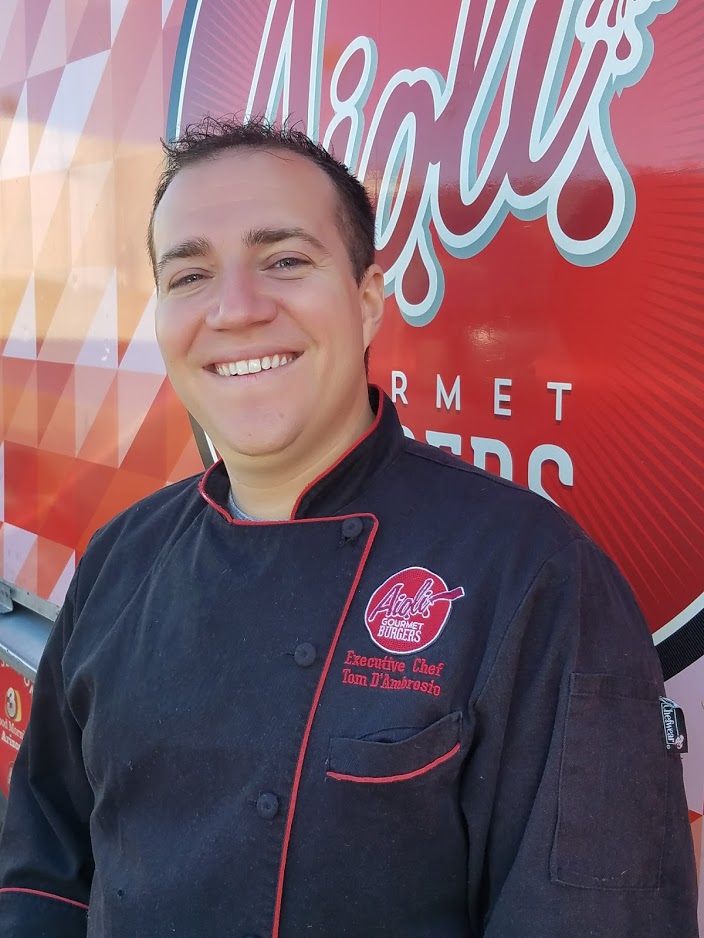 Get to know Chef Tommy D'Ambrosio of Aioli Gourmet Burgers, Modern Tortilla and Oak Wood Fire Pizza, and find out how operating a food truck compares to running a brick and mortar restaurant. Oh, and did we mention he's a "Chopped" champ? 
How did you get into the dining realm? From a very young age, I have had a passion for cooking. I was inspired by my grandmother and the science behind it. I have a very large Italian family so cooking and eating is just a part of our daily routine. I went to the Culinary Institute of America then did an apprenticeship at The Greenbrier in West Virginia before returning back to my hometown Phoenix to open Aioli Burger with my two life-long friends, Kyle and Michael. 
What are some challenges and advantages presented with a food truck vs. a brick and mortar? Challenges: Food trucks need more maintenance than restaurants, they are harder to work in, they require a skilled driver and chef to service them. Restaurants cost more to operate, they are held to a higher standard than a food truck and require a service aspect that is more detailed then what we offer on the truck. Advantages: Food trucks are cheaper to start up, we can bring our food to the clients rather then having them come to us, and we can create a really unique experience. Restaurants are a great way for us to flex our creativity, create a long standing relationship with our patrons in the neighborhood and finally we are able to really amplify the guest experience with what we have to offer. 
What do you consider your can't-miss dish? No doubt our award-winning Italiano burger will keep you coming back for more. We top our Kobe beef patty with fresh mozzarella and tomato, balsamic reduction, bacon and basil-garlic aioli served on a brioche bun.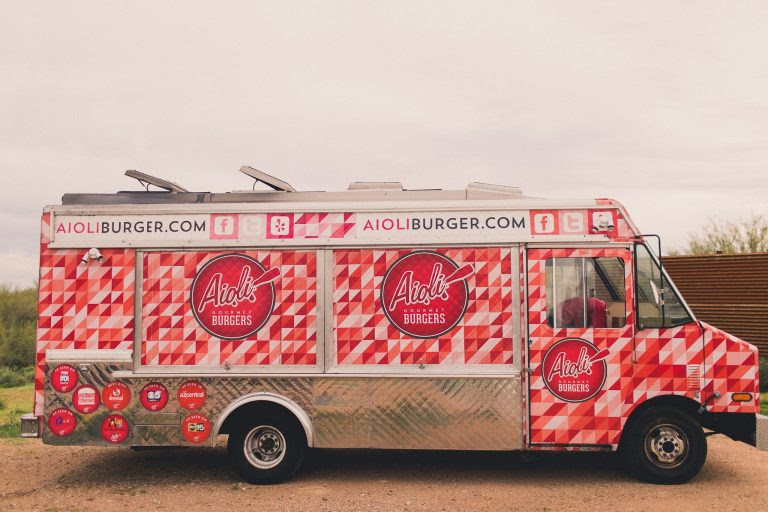 Tell us about "Chopped." It was an experience of a lifetime. I have always enjoyed competing and the show was a true test of what I could really push myself to do. Being on set and meeting the judges was an honor. I hope to get invited back for the all-stars. It was awesome to watch the episode live with my family and friends at the restaurant. 
What is the most rewarding part of your career? Most challenging? The most rewarding is and will always be the responses from our guests. I love to hear that really enjoy what we have worked hard to create. Also, when we take a new step to bring the business to a new level is always super rewarding. The most challenging would be finding the right people as we grow. It takes a certain set of skills to do what we do on a daily basis. Working on food trucks is not easy and finding people that can cook and drive has always been a challenge. 
What advice do you have for chefs looking to have a food truck? I would recommend that they reach out to established food truck owners in their area and try to pick their brain. The area in which you serve has a large baring on what you should offer. My partner Kyle Hollenbeck and I offer consulting services for those that are looking to start out. You should also have a basic knowledge on how food trucks run, what is required by the health department and of course some solid cooking skills. 
What are your hopes for your trucks and restaurants long-term? We are hoping to open some different concepts, expand to more locations and franchising has always been a long term goal from the beginning. Don't be surprised if you see more trucks on the road as well!