Name: Richie Palacios
Twitter: @elite_rich_1
Instagram: @richiemille
Website: https://flow.page/richiepalacios
Age: 23
Title: MLB player
Kids: 0
City you live in: Phoenix, Arizona
A typical day in my life includes… going to the field to practice and workout than going to golf with my teammates.
I was born… in Brooklyn, New York.
My favorite thing about Arizona… is the weather and the vibe.
I'm listening to… A Boogie, Pop smoke, Fabolous and anything hip hop
My family… is amazing and are the reason I am here today
If I could have dinner with anyone, it would be… Kevin Hart, would definitely be the most fun dinner I would ever have.
One thing I cannot live without… my car, her name is Ivy.
When I was younger, I wanted to be… a motocross BMX biker
I'm inspired by… Damian Lillard, has a similar backstory as mine.
The one person who motivates me is… my older brother, Josh.
If I could change anything in the world, it would be… equality, everyone being treated fairly no matter what they look like.
The perfect day would be… spending a full day with my boys, doing whatever honestly.
My first job was… shoveling snow in NYC.
My favorite escape… is floating in a float pod, the most relaxing thing I have ever experienced.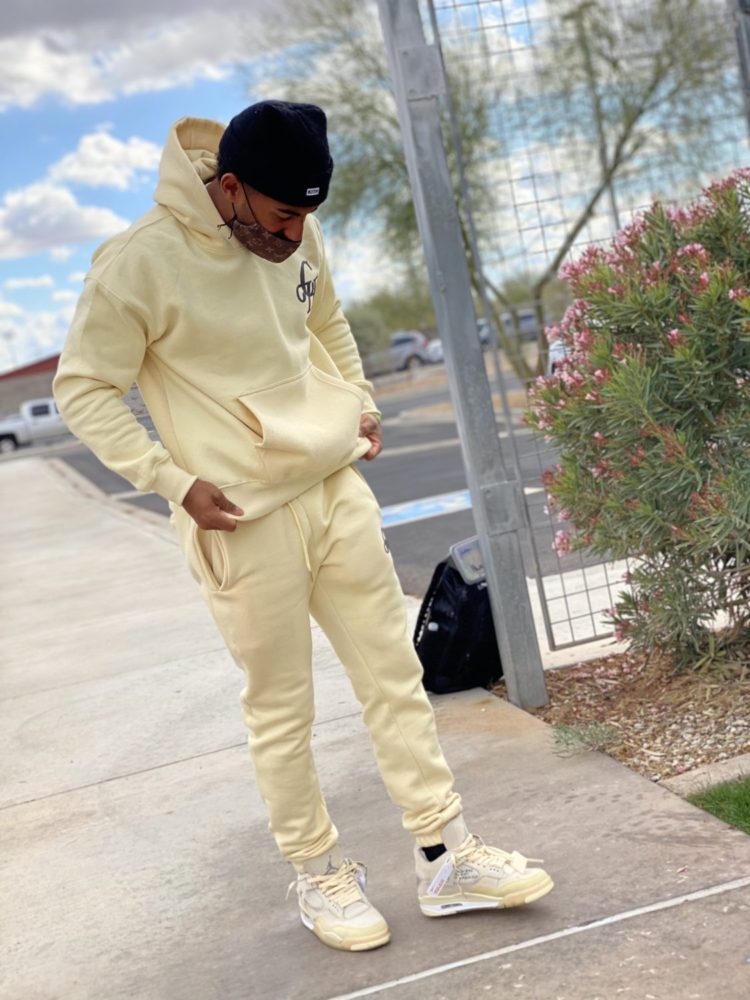 My life… will be memorable and will impact as many lives as possible.
I'm currently working on… adding decorations and accents to my condo.
Always… playing PS5
Never… bored
Favorite Quote… when things change inside you, things change around you.
Biggest Dream… open up a sports academy in NYC for the underprivileged
My Pet Peeve(s)… when people are on their phones and don't hang out with the people around them.
More About Richie Palacios:
I grew up in Brooklyn, New York, I played baseball at Towson University where I eventually got drafted and turned pro. I then started a brand called Built Different with my older brother. The term built different refers to being yourself, enjoying your craft, and not conforming to the norms of society. We currently sell merch of many kinds on our website, Go Cop!