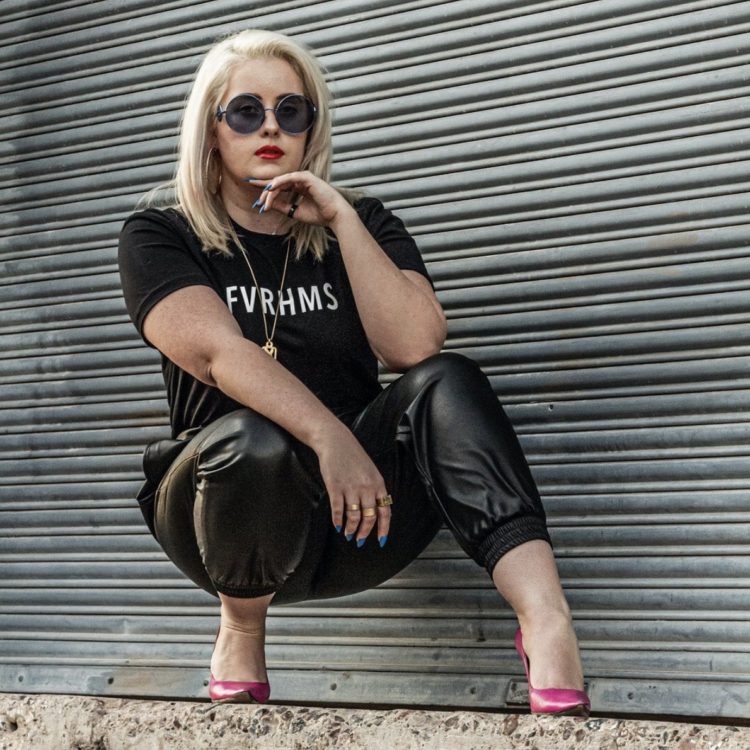 Name: ​Alexandria Burkfield
Title: Co-Founder of Forever Homies Clothing
Age: ​ 25
City you live in: ​ T​empe
A typical day in my life includes… ​
waking up early, working out and then running around town doing different things. I have contracts with a few different businesses in town and they keep me very busy as well as volunteering for Honor Health Charity Galas. But, nothing will take my attention away from Forever Homies Clothing. When I do have a moment to spare I travel, go to dinner with my close friends and attend car shows.
I was born…
​on December 5th, 1994.
My favorite thing about Arizona…​
it is that there are so many interesting facets of town, one minute you can be at a gala and the next at a warehouse party- if you know where to look! It does take some digging but that is the thrill. I also admire all of the small businesses that have created a name for themselves here in Phoenix/ Scottsdale and the support the community gives them. One that stands out is Manor, in Uptown, they have such a great community and I am happy to be apart of that! Did I mention the art scene here? Between PHXART and SMOCA I have found myself loving every exhibit. The smaller galleries all around town always have great shows and I try to get around to all of them!
I'm listening to…
Russ, Alison Wonderland, Mac Miller, Electric Guest, and the list will never end!
My family…
​is small but very close to me. My business partner L'Shawn has become a big part of my life and my heart, he has been there for me through break-ups and life changes. I don't have blood family in town but I do have a select few. I would not be able to handle everything without L'Shawn and my friend Braden Conwell.
If I could have dinner with anyone, it would be…
​Coco Chanel and/or Lady Gaga​. ​They have been so impactful in different ways than just fashion/music. I admire all that they do and especially how Lady Gaga is such an advocate for mental health and women in general.
One thing I cannot live without… ​
my friends that are my family.
When I was younger, I wanted to be…
​an architect!
I'm inspired by…​
my mom, my grandma, Lady Gaga, the world around me, different cultures and anything that has to do with innovative art.
The one person who motivates me is… ​
my grandma, she is 80+ and still knows how to make me never feel sorry for myself. She has had many businesses throughout her life, traveled and has met some amazing people through her many years. She is a mover and a SHAKER!
If I could change anything in the world, it would be… ​
how people appreciate art and each other. Also, how fast I can drive in my car.
The perfect day would be…
​waking up, playing with my dog Versace, hanging out with friends and having a good time with a great laugh. But, maybe in another country every once in a while!
My first job was… ​
filing paperwork at my grandfathers' company and man, was that a drag.
My favorite escape…
​is traveling to another country!
My life…
​is becoming something wonderful and I am way too excited to get into my 30s.
I'm currently working on…
F​orever Homies Clothing. Building myself back up and becoming something GREAT.
Never…
​forget where you came from and who you really are.
Favorite Quote…​
"Take a deep breath and remember who the f*ck you are." – Sage Aubrey
Biggest Dream…
​to have FVRHMS in Tokyo and Sydney. Then have a condo in each country.
My Pet Peeve(s)…​
WHEN PEOPLE CHEW OH SO LOUD. I want to fall apart when people do that, especially guys on the first date. I will walk away!