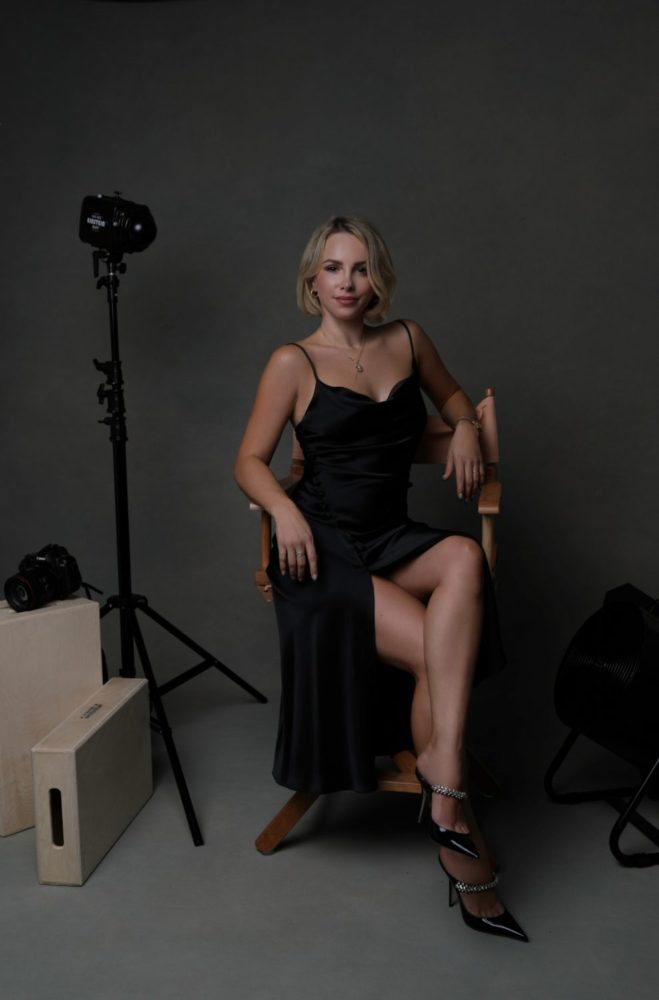 Name: Luela or Lu
Instagram: @LuelaKaba
Website: luelakaba.com
Age: 35 and never felt better
Title: Photographer mom
Married/Single: Married
Kids: 2 adorable energy machines
City you live in: Phoenix
A typical day in my life includes…looking after my babies, house cleaning and making business moves with my husband.
I was born…in Albania and moved to Arizona in 2001
My favorite thing about Arizona…the beautiful sunsets
I'm listening to… Joe Rogan. I love his guests and their topics
My family… is very important to me
If I could have dinner with anyone, it would be…Leonardo DiCaprio because it's Leo!
One thing I cannot live without…chocolate
When I was younger, I wanted to be…a dancer
I'm inspired by…the way light hits things. Something so simple can look so amazing because of the way the light illuminates it.
The one person who motivates me is…Bryan, my husband, who always knows I can do it even when I don't.
If I could change anything in the world, it would be…how much hate people have towards each other.
The perfect day would be…hanging out at the beach listening to music.
My first job was…as a server at Denny's, where I learned a lot about people.
My favorite escape…spending one day in a city I don't know where I can eat, drink and take photos.
My life…is exciting!
I'm currently working on…a motherhood photo shoot.
Always…remember who is there for you.
Never… forget where you came from.
Favorite Quote… Do the best you can until you know better & when you know better do better.
Biggest Dream…is that my babies grow up to be confident and happy with who they are.
My Pet Peeve(s)… a dirty sink.
More About Luela Kaba:
Maternity, Newborn, Motherhood, Family, Boudoir. Luela Kaba is a chic photographer in Phoenix and the San Diego/Los Angeles areas, capturing the biggest life moments with details, elegance, and an easy-going feel.
Kaba specializes in making photography sessions feel comfortable for all clients with amazing photos that last a lifetime. Drawing inspiration from her journey to America as an Albanian immigrant, her style encapsulates European and Western influence with years of schooling and experience.
Always learning new ways, her work comes to life with glimpses of her journeys through Greece, Italy, and New York to bring her talents to life in the southwest. Luela has two little ones herself and is currently doing most of her work in Phoenix, but is able to book shoots in all locations now that she can spontaneously travel to a client.