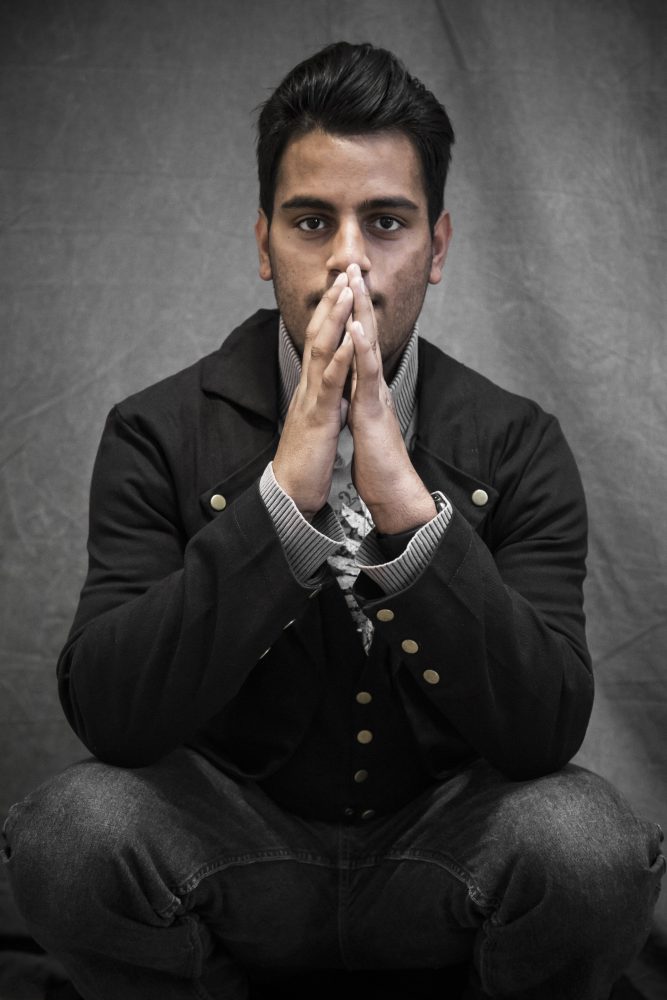 Age: 18
Title: Singer, Baritone
City you live in: Phoenix
A typical day in my life includes…
rehearsals for upcoming concerts.
I was born…
in Sophia, Bulgaria.
My favorite thing about Arizona…
the music events.
I'm listening to…
Handel and Puccini.
My family…
is loving, caring and supportive.
If I could have dinner with anyone, it would be…
Luciano Pavarotti.
One thing I cannot live without…
the English-language oratorio composed in 1741 by George Frideric Handel, Messiah.
When I was younger, I wanted to be…
a doctor.
I'm inspired by…
my voice teacher.
The one person who motivates me is…
my mother.
If I could change anything in the world, it would be…
the vocal range of a voice.
The perfect day would be…
a performance at the Metropolitan Opera.
tutoring young students in math and reading.
My favorite escape…
singing.
My life…
music, food and smiles.
I'm currently working on…
the role Masetto, from Mozart's Don Giovanni as well as preparing for college auditions.
Always…
keep connections close. Especially if they can impact your future in anyway.
Never…
stop trying. Failure is one of steps to success.
Favorite Quote…
"Don't recreate what just worked. Analyze the process you went through to create that result. You go for the result. It isn't going to work. It might, but its luck. It's not technique." – Joyce DiDonato
Biggest Dream…
being a student at Curtis Institute of Music as well as being a full time performer at the Metropolitan Opera.
My Pet Peeve(s)…
young students singing Wagner and Puccini arias! They are ruining their voice! Don't ever sing out of your fach! It is a sin in the music world!
More about Jacob…
Jacob Soulliere, baritone, is currently an aspiring young opera singer with goals to be a full time performer at the Metropolitan Opera. Jacob began his early choral singing as a member of the Phoenix Boys Choir. Since then Jacob has been singing and performing classical music and oratorios as well as understudying operas with well-known people including Vance George, Z. Randall Stroope, and Vernon Hartman. Singing a choral solo at the renowned stage of Carnegie Hall, to being invited to sing at the White House as a singer/soloist. Jacob has great potential becoming one of the finest young singers in the southwest. For more information on upcoming performances visit the Facebook page or the official website JacobRobertSoulliere.Weebly.com.