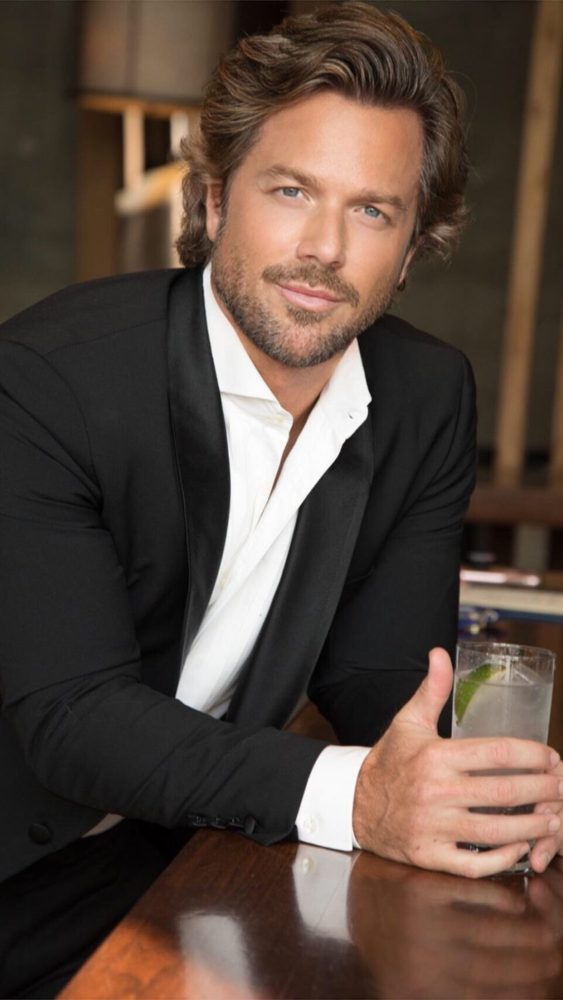 Name: Chase Colman
Age:47
Title: Singer, Model & Filmmaker
Married/Single: girlfriend of 4 years
City you live in: Scottsdale and Vancouver
A typical day in my life includes…
must…have…coffee…then the gym followed by some work and singing lessons. I can't miss the park for my sweet golden doodle and finally an amazing home cooked meal by my amazing girl friend. Rinse, repeat…
I was born…
in Thousand Oaks, California.
My favorite thing about Arizona…
the laid back nature of life here.
I'm listening to…
Sinatra, Bobby Darin and Kurt Elling.
My family…
literally lives all over the world.
If I could have dinner with anyone, it would be…
my mom who passed away to ALS. I'd love to hear her voice again.
One thing I cannot live without…
music.
When I was younger, I wanted to be…
a singer.
I'm inspired by…
people who have guts and take chances in life.
The one person who motivates me is…
my father who always said I couldn't  sing so I have to prove him wrong!
If I could change anything in the world, it would be…
rid the world of depression and anxiety. Life is way too short to waste it worrying and being afraid.
The perfect day would be…
my girl, my dog and a pina colada on the beach.
My first job was…
pizza delivery in 10th grade!
My favorite escape…
any tropical beach.
My life…
is more meaningful and exciting to me now that I'm pursuing my passion.
I'm currently working on…
promoting the recently finished documentary "Cool Daddy", that took my father and myself four years to complete.
Always…
smile.
Never…
quit.
Favorite Quote…
"The big lesson in life, baby, is never be scared of anyone or anything." – Frank Sinatra
Biggest Dream…
to have a happy fulfilled life with my family and friends.
My Pet Peeve(s)…
complainers with open mouth eaters a close second.