In your search for the right fitness and/or nutrition coach, you may have come across those that offer online coaching. Have you asked yourself "How does this work?" or "Is it something I feel would work for me?" If you have looked into online coaching and you're not exactly sure how it works and/or if it will work for you keep reading.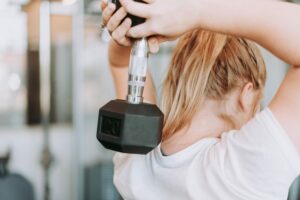 I have been coaching online clients for roughly 10 years and I can say without a shadow of a doubt, It Does Work!  Now with that being said, it doesn't work for everyone. I have found it works great for those that have enough drive to get to workout on their own as long as they have a plan. It's great for those that are willing to track what they eat, how much they exercise how they are feeling consistently as well as measuring themself regularly. If you are someone that needs to meet with a coach or a group to get your workout in (no judgment and no problem), but online coaching will most likely not work for you. If you do not want to track what your eating and/or send weekly updates then online coaching will not work. As an online coach I need to know how things are going in order to make the necessary adjustments to either your nutrition and/or exercise plan. If you feel as long as you have a plan you'll make it into the gym and you're ready to track and send, then let's discuss how online coaching works.
Most online programs will send you a program to follow for a designated amount of weeks. I normally have a client on a program for 4-6 weeks. I have found this is ideal to make sure the program is working, the client can get stronger, lose body fat, build lean muscle, get more cardiovascular fit or whatever their goal may be. I also feel this allows adequate time to get through the workouts in a more efficient manner and then we change it up before you either get bored and/or your body adapts. I suggest before you sign up with any one online you set up an initial phone call, Skype or Facetime to determine if you'll be a good fit. The following checklist will help you determine if online coaching is for you and if the coach is the right fit.
Are you driven to workout on your own?
Will you be disciplined enough to send weekly check ins?
Does the coach you're looking to work with know how to work with whatever equipment you have access to?
Has the coach you want to work with had success with clients online?
What are the coach's expectations for check ins?
How often does the coach make nutrition and/or exercise adjustments?
What type of clientele does the coach work with?
How does billing work?  Are there any cancellation penalties?
Are there any app or monthly fees outside of the coaching?
What is the best way to contact the coach?  Text, call, email?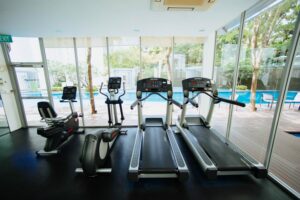 Scott Keppel is the owner of Scott's Training Systems, a world-class coaching facility in Chandler, Arizona. He is a nationally certified trainer through NASM and ISSA. His mission is to empower women of all ages and fitness levels. For more information head to scottstrainingsystems.com or check him out on Instagram at @stsnation.