Fitness has been around for decades but we now live in a day and age that is all about technology and gadgets. You might as well let all these new apps and ideas work for you and help you break a sweat. Below are some of my favorite apps that will help you get fit and stay fit in 2018!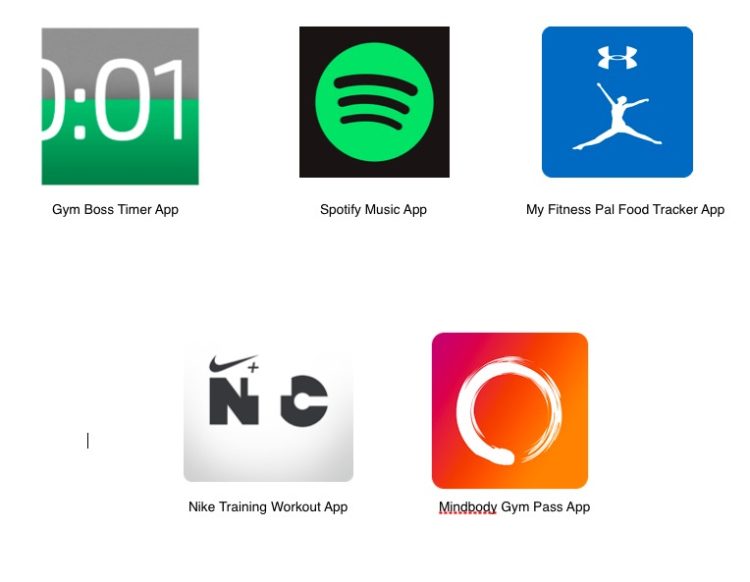 The gym boss interval timer is one of my favorites and I use it at least 3 times a week if not more. With this app you can set your work time , your rest time and how many rounds your workout it. It beeps to inform you when you should start and stop. This makes it easier to focus on your workout and not spend your time worrying about the time 😉 I also like this app because it still allows you to access you music at the same time.
Spotify music app is another fave because let be honest, what is a workout without good music. This app allows you to listen to all your favorite music, create your own playlists and follow your friends playlists. I have an ever-growing playlist that I add to weekly. It ranges from everything from gangsta rap to acoustic covers and country music!
My Fitness Pal allows you to set your nutrition, calorie and macronutrient goals and then track them. You set your goals based on your body type and fitness goal. You then add in all the food you plan to eat or have eaten for the day and see how it compares to your goals. I love this app because it teaches you a lot about the types of food you are eating and helps you get a better idea of how much you are eating.
The Nike Training App is like a personal trainer in your pocket. It is a database full of workouts of all kinds. You can type in your goal, the type of workout you want and how much time you have for your workout. You can even select what kind of equipment you want to use. This app is especially great if you prefer to workout at home.
Mindbody is an app that stores all of your gym passes to multiple locations and also helps you find different workouts in your area. This app is awesome because you can schedule all your workouts right from your phone and plan your entire workout week out in advance.
Madison Murray is a certified personal trainer, a group fitness instructor, a certified sports and exercise nutrition coach and certified functional strength coach. For more information head to madfitaz.com or check her out on instagram at @mmmadisonmurray