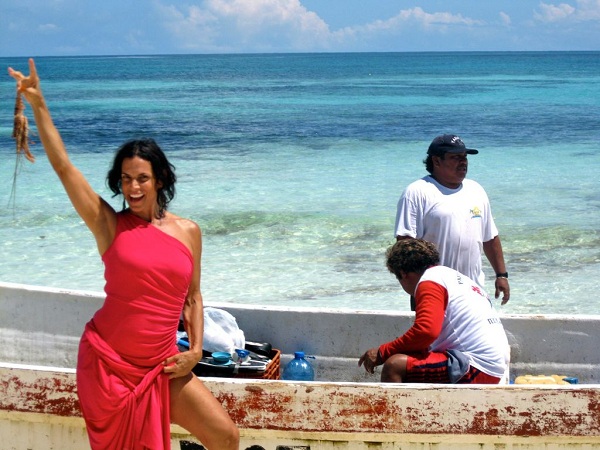 Every year I feel the stress of getting into "bikini shape." Ugh…  But then I heard about Bikini Bootcamp, a weight-shedding escape in the Maya Riviera and Ibiza, Spain that makes getting a svelte summer body way fun—think yoga, kayaking and beachside bootcamp all in paradise—my dream vacation! No wonder Demi Moore spent two weeks there over the holidays. A big part of that fun is founder Melissa Perlman. After years of traveling the world, Melissa wanted to create a combo weight loss vacation-yoga retreat-fitness holiday-detox destination where instead of returning home bloated from the buffet, you leave feeling reconnected, refreshed and rejuvenated—your rockin' bikini bod is just a bonus. So where does Melissa spend her time when she's not jet-setting between Mexico and Spain? Right here in Scottsdale. Here she dishes on all her local fitness faves…
Favorite Gym
Lifetime Fitness. It offers everything you need under one roof, from spin, Zumba to yoga as well as organized outdoor cycling clubs.
Favorite Yoga Teacher
Scott Page. He brings his real life experiences to the class and works you hard without your mind ever noticing.
Favorite Healthy Restaurant
True Food! Anytime I'm feeling a bit rundown, I run to True Food for their Medicine Man antioxidant drink. The Harvest Chopped Salad is the best, and the daily special is always a treat too!
Favorite Way to Burn Calories
I have a love for being outdoors in the beautiful AZ mountain trails. Nothing makes me feel better than taking a hike. Pinnacle peak is one if my favorites!
Favorite Workout Wear
Form-fitting Calvin Klein Performance gear. My sister gave me some clothes for a gift from CKP and I felt it was the same quality for a much lower price than most other performance gear! The knee length slimming running pant is my favorite… they're light enough to wear in hot yoga, running down the beach or to run errands. And the moisture-wicking material is great for the humidity and moisture down at the beach while doing Bikini Bootcamp!
To learn more
10 Fit Winter Vacations