Mom saw me on tv and quickly made fun of how serious I was while judging the Toddlers and Tiaras, California Tropic Pageant, in Reno Nevada.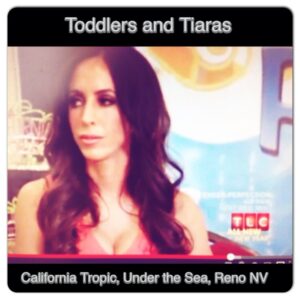 My response was, "I know mom, it is serious!" Unfortunately, I feel like all of the controversy around the makeup and the glitz sometimes makes people overlook how talented these kids really are and how hard they work.
Meet Arizona's very own Toddlers & Tiaras superstar Alyssa Hernandez
Alyssa Hernandez is 7 years old and has lived in Arizona her whole life.  She's been performing since age 3!  Not only did Alyssa win the highest title, Ultimate Grand Supreme, at the Reno Toddlers & Tiaras Pageant but in 7 others pageants as well!  Her cash and prizes are valued at approx. $10,000.  I must say I know how to pick em'
Ok getting back to the real superstar…
Performance runs in Alyssa's family so it's not surprising that she also excels in the areas of dance, modeling and acting.  Her credits include:
"Outstanding Dancer" by Club Dance Studio
Model for Sparkle Dazzle Dancewear & Boutique, 4*Your*Little*Star Clothing Co., Hollywood Babe of California, One Rhythm Dance Convention and Cherry Hearts Couture
Featured in many magazines such as Arizona Parenting, Ooh Soo Glamorous , It Girl Model, Starbound, Model Source and the Arizona Cutest Kid Calendar.
Awarded "Most Sought After Female Child and Talent".  at the 2014 IMTA (International Model & Talent Association) Competition & Convention
Let's get to know Alyssa in a one on one interview without the glitz and glamour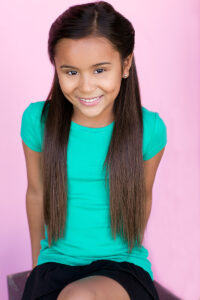 Photo credit: Joanna DeGeneres
What do you like most about performing?
Getting a chance to be on stage and "strut'in my stuff"! I also love to work the runway modeling. I love to wear stage make-up too, except for fake eyelashes, they bug me!
Where do you practice and how often?
I practice a lot of places, my dance studio for dance competitions, at home for pageants and modeling. I also practice at the venues right before its time to hit the stage.
What's your favorite thing to do when you are not performing and not in school?
My favorite thing to do is watch Netflix on my IPad and TV when I can. I will watch my favorite Disney shows like Good Luck Charlie, Austin & Ally, Jesse, and Liv & Maddie!
What is your next goal and how can we keep up with you?
My current goal is to go to Los Angeles and AUDITION! I would love to be characters on any Disney show or any show or film that will let me live out my love of acting. You can follow me on Facebook at https://www.facebook.com/alyssa.hernandezfanpage
What do you want to be when you grow up?
I am only 7 years old and I am still thinking about that. I do a lot for my age and I don't know how to decide yet!
For my #15secw Alyssa, video interview, I asked her to tell me why she is the next big thing, come visit my blog and see what she had to say:
http://www.liftlovelaugh.com/15secw-toddlerstiaras-star-alyssa-hernandez/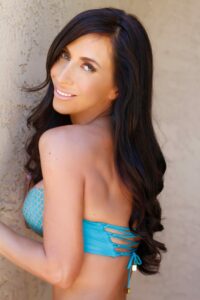 Lift, Love, Laugh
and look past the glitz
and appreciate the talent
**Toniann