Nutrition isn't that complicated! In fact, most of us know what is good and what is bad it ends up coming down to consistency and creating habits. I have 5 goals that I give to my clients, I call them the 5 habits. If you follow these 5 simple habits every day you will end up transforming your diet and nutrition.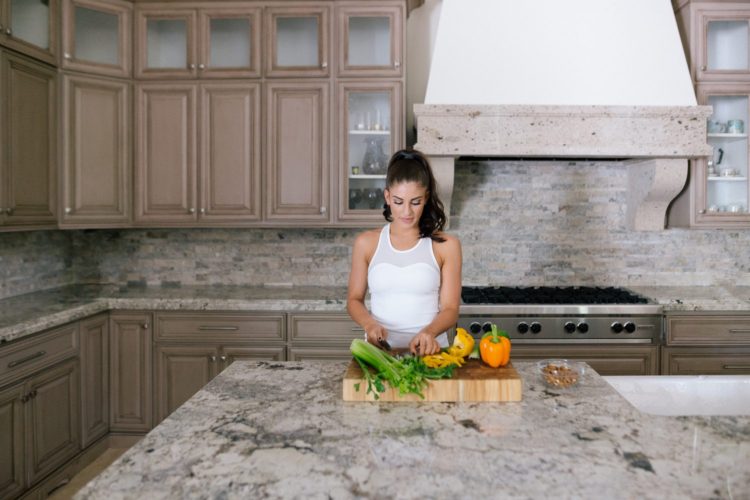 1.Eat slowly and stop when you are 80 % full. For more on the importance of eating slowly check out this article I wrote.
2.Eat protein dense foods with each meal. For more info on protein click here!
3.Eat veggies at each meal. I don't even need to explain this one to you. You have been taught the importance of veggies since grade school. So, eat up!
4.Eat the majority of carbs after exercise. In simple terms, this is when your body tolerates carbs the best. Some people say to eat carbs before hand as fuel, which is totally fine but eat the MAJORITY , meaning biggest serving the day, after exercise.
5.Eat healthy fats daily. A lot of people here the work fat and freak out. They think that fatty foods will make you fat. If you are making sure to consume healthy fats you will be just fine. In fact, your body needs some fat to function optimally. Some of my favorite healthy fats are avocados, coconut oil and nuts.
I challenge you to add these 5 simple habits into your daily routine and see how something so simple, can make such a big difference!
Madison Murray is a certified personal trainer, a group fitness instructor, a certified sports and exercise nutrition coach and a certified functional strength coach. For more information head to www.madfitaz.com or check her out on instagram at @mmmadisonmurray