December is the month I most look forward to all year long; I absolutely adore the holiday season. However, every year the month comes and goes so fast I feel like I get whiplash. I've learned I need to focus on finding a good balance throughout the month so I can truly enjoy each and every day of this fun-filled holiday season.
This time of year can stir up a lot of mixed emotions. We may experience joy, frustration, anxiety, stress or all of them mixed together all at the same moment – yikes! It's also a month of indulgence and non-stop activity with the holiday parties, all the gift shopping, friends/family get-togethers and school programs or holiday performances. If you're not careful you will be caught trying to keep your head above water praying for the month to end instead of enjoy all the good that the holidays can bring.
'Tis the season for multiple holiday parties and nonstop edible treats that are gifted to you or brought into work tempting your every ounce of willpower, Lord have mercy. It's no wonder that people really do gain 7-10 lbs on average over the holidays.  But not you. Not this year. Here's a quick holiday survival guide that will keep you balanced so you can finish the year strong.
Have A Plan of Attack:
If you're like me everyday is incredibly busy with one million things to get done, BUT you must be realistic.
Three Things: Each morning start your day with three things that are your priority items that must get done – but just three.
Focus: Focus on three things and get them done so you can mark it off your mental to-do list and you will feel accomplished each day. Anything completed above and beyond will feel refreshing because you will feel more efficient rather than just feeling overwhelmed with all you have to-do.
Simplify: Look for easy ways to simplify your to-dos. Sure…you signed up to bring holiday cookies to the party but will anyone really care if they're store bought versus homemade…doubt it. Bummer, just saved you 1-2 hours. I am notorious for staying up many nights in a row making sure the gifts are beautifully wrapped only to gasp in horror as they are ripped and torn through without a word of "what a beautiful presentation Mom." For my own sanity I wrap a few big presents in my standard pretty paper and obnoxious bows and the rest of the presents are put in gift bags with basic tissue paper and voila no more late night solo wrapping parties.
How To Avoid the 7-10 Pound Holiday Weight Gain:
Plan Ahead: For holiday parties you MUST plan ahead. I know there will be some fun foods I will want to indulge in at the parties I go to each year, so I eat sensible all day leading up to the party so it helps me not feel so guilty. At the parties make smart choices. My weakness is desserts – literally anything with sugar in it screams my name. I am selective and I keep my portions in control and allow myself to have one piece/slice, not two.
Don't Do Round Two: Round two's usually result in catastrophe because you feel you've already blown it so you thrown in the towel and keep going. Don't do it. Allow yourself some indulgences but not splurges.  Also, be selective because lets be honest, at some of these potluck gatherings there will be dishes that look delicious until you bit into it. Ummm, there's no food nazi's or grandmothers watching over you forcing you to finish everything that's on your plate.
Love It: If you don't love it, don't eat it. Pretty simple.
Change Your Perspective: Change your perspective as you approach the holiday season. Food isn't going anywhere nor not going to be available come January. For some reason I have found myself stuffed at parties and continuing to snack as if I can't ever have that treat some other time down the road. Let it go. Take the focus off the food, spend the time enjoying the time with company, socializing and celebrating an incredible year.
Control the Cocktails: Alcohol is a regular theme at most parties. Partake as you wish but keep the number of drinks in reason. Empty calories are secret sabotages. One rule of thumb that I always tell clients to follow is that for every alcoholic drink you have follow it up with two 8 oz. glasses of water before your next drink. This give you something to hold and drink for awhile in place of your previous beverage, helps fill your belly and since water is a natural appetite suppressant it can keep you from craving junk food (as alcohol is know to do) and also helps keep that next morning hangover from really taking a toll because you stayed well hydrated.
The Eighty Twenty Rule: When it comes to food during holiday festivities I suggest following the 80/20 rule. For the day that you have a party eat wholesome, clean, healthy food 80% of the day and then treat yourself a little for that other 20%.
Move Your Booty: Yes, we've established that time is precious during the holiday season, but don't neglect yourself. We always feel better after we've got those endorphins going and have taken out some of our stress with exercise. Even if it's 15-20 minutes and that's all you have, then use it, do a short, high intensity circuit workout even if it's in your living room. Use that time to focus on your day and prioritize your three action items, catch up on some holiday movies or do some online shopping while you do cardio or use it as a break away from all the chaos to have some quality "ME" time. Either way it is a daily necessity that cannot be neglected if you truly want balance.
Enjoy It:
This time of year is about spending quality time with family and friends. Trust me, this balancing act is something I remind myself of year round, but even more so during the holidays. I am extremely blessed with the amazing people I have in my life and who I'm surrounded by regularly. I don't want to take any time I have to spend with them for granted. It's the days that I really take the time to step away from work, from my computer and phone and just relish in living in the moment that I feel the most fulfilled. Life is precious and goes by too quickly and for many years I kicked myself after the fact for being so busy that I didn't fully enjoy the holiday season, but not anymore. It's really pretty simple.
Don't forget to:
-Feel good about the things you did accomplish.
-Do not allow yourself to feel overwhelmed
-Take everything one day at a time.
-At the end of the day, it's the lives you touch that make a difference.
-Take time to appreciate all the gifts you've been given in your life.
-Spend time with those important to you.
-This holiday season make memories that will last a lifetime.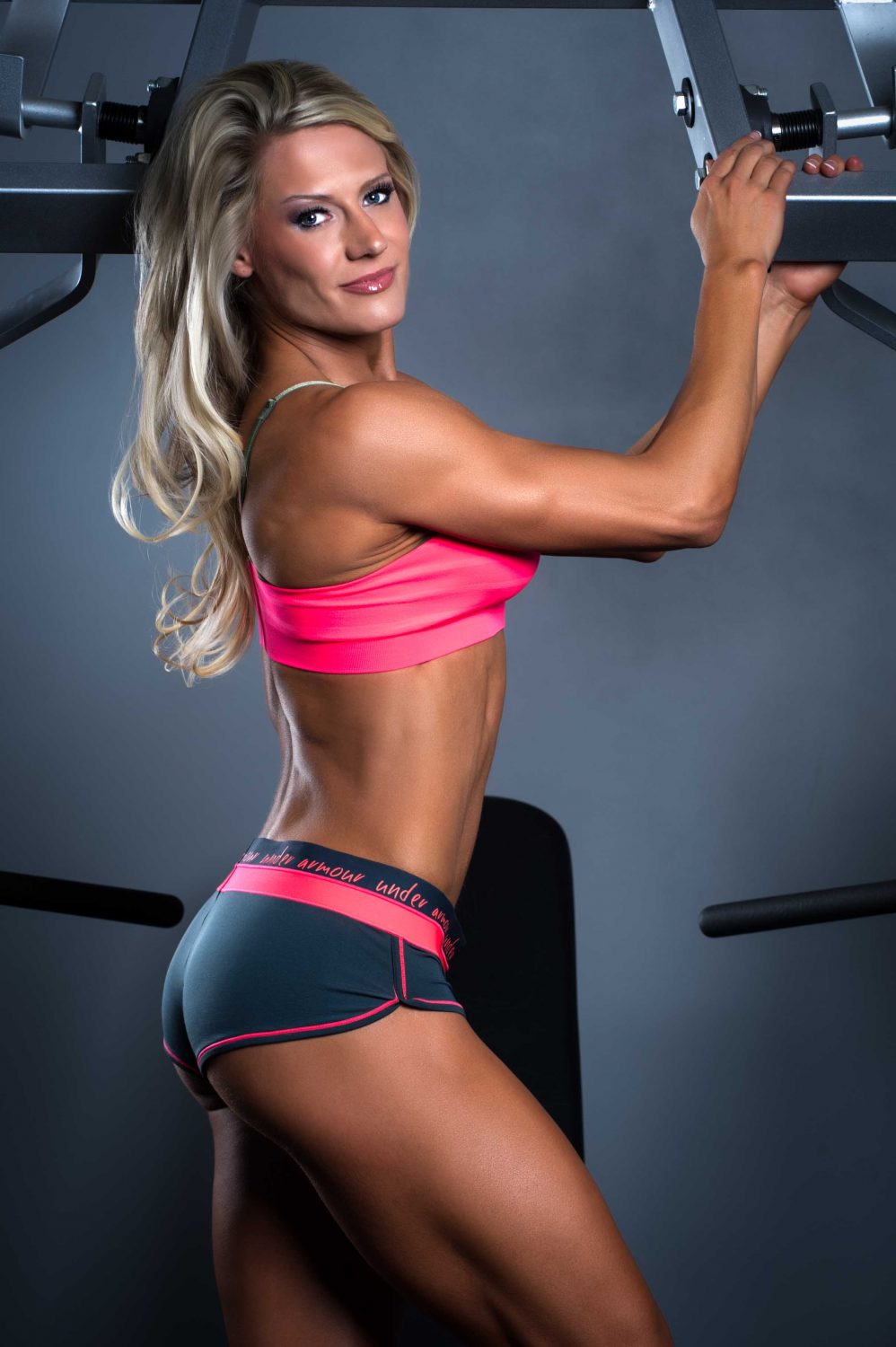 Owner of Pro Physiques (formerly Az Pro Physiques) the largest personal training gym in Arizona. She is an IFBB Fitness Pro traveling the world representing the United States at competitions internationally and here in the U.S. A personal trainer and contest prep coach to athletes around the country, Radio show host of Pro BodyTalk, Fit Fluential ambassador, Sponsored athlete for Gamma Labs, Legend Fitness, Lifestyle Healthy Foods and a Mom of two incredibly amazing boys.
Instagram: @whitneyjones_ifbbpro
Twitter: @whitneyjonesaz