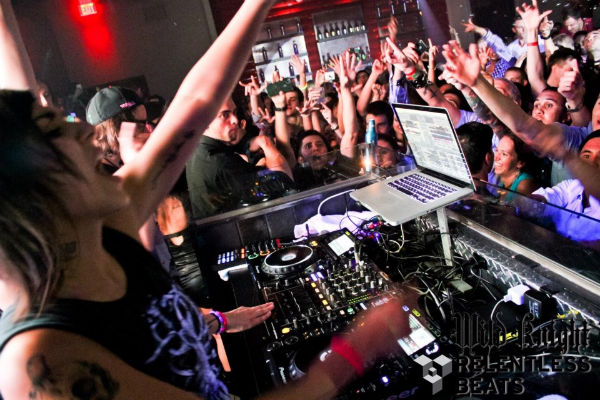 by: Amanda Savage
Wild Knight doesn't look much different from the outside, but something has definitely changed. The letters of club's name still stand out against the building's pale exterior like something inspired from the Renaissance. On a Friday or Saturday night a passerby can feel the vibrations of contained bass as they pass the club's front door. People still stand outside in hoards and wait for their turn to enter.
To the naked eye nothing physically appears to be different. Although, the attitude has changed.
Since opening in July 2011 Wild Knight made its claim to nightlife in Old Town Scottsdale. The club has brought in high-level EDM acts like Dada Life, Skrillex and Alesso.
Recently, Scott Graden and Ken Warren took over the nightclub as co-owners; with a clear vision and plans to make big changes. Not in the high-level of DJs and the key aspects that keep people coming back, but in the quality of performances and a new customer-service focused attitude.
Arizona Foothills Magazine spoke with co-owner Scott Graden about taking over the club and what we can expect from Wild Knight in the near-future.
AFM: How did you and co-owner meet?
Ken and I met over 10 years ago in Chicago through mutual friends.
AFM: Are you from Arizona?

We both are from the Chicagoland area. After many years of the brutal Chicago weather I was looking for a warmer, and more relaxing lifestyle. Scottsdale was the perfect place!
AFM: I know your career is in a completely different industry. How did you go from that, to wanting to co-own a club? Was it something that was always in the back of your mind? Or a spontaneous decision?
I have been a luxury real estate agent and custom home builder for the past 19 years. I have owned a few restaurants in the past, getting into the nightclub business was an opportunity that came about and we felt that it would be a new and exciting endeavor. We are excited to transform Wild Knight into a inviting space where people can come and listen to the best DJs in the industry. We are customer-service focused and are striving to make each and every person's experience amazing when they walk through our doors.
AFM: How do you manage another career with co-owning a club?
It's lots of work, but I manage by having a great group of people around me. I do real estate all morning, and work on Wild Knight all afternoon. Our Employees are paramount to make sure both businesses are successful.
AFM: Why did you choose to take over Wild Knight opposed to opening a new club?
We chose to buy Wild Knight instead of opening our own club solely based on the location. It is in the epicenter of the nightlife district and has great foot traffic. We knew the customer service changes we were going to make would have a big impact on the business. People have been extremely happy with the friendly environment we have created. We also liked that Wild Knight is the only club that is similar to a Miami or Vegas nightclub. If a group wants to go out and have a great time, Wild Knight is the perfect place.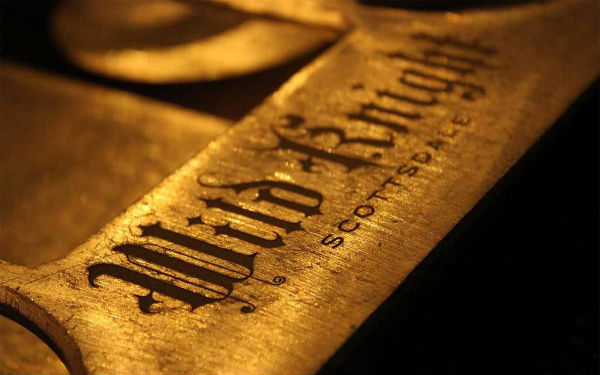 AFM: How do you plan to change Wild Knight?

We have changed Wild Knight into a place that is welcoming to everyone. It was alot harder when we first got there. We don't like the hard look of most night clubs. We want to make sure people don't feel intimidated by the door, and by the employees within. We have made staff and procedural changes to accomplish this. Our vision is to create a nightclub that brings in the best DJs in the world, has the best audio system in Scottsdale, and offers a level of production that no one else does. We want to offer the entire package.
AFM: What kind of experience can people expect at the new Wild Knight that's different than.
They can expect to see top level talent from around the world . We have had names like Paul Oakenfold, Krewella, Wolfgang Gartner, Skrillex, and many more come through the venue. We will continue to bring all of the biggest names, while offering a level of customer service that is un-matched. We want to offer something for everyone. Our Thursdays and Saturdays will be more commercial music(Top 40 based) , while still maintaining our EDM roots. Friday will be a variety of artists to appeal to many different types of people. We are excited to implement these changes.
AFM: What are some events you have planned for the summer that will set your vision into action? What should people look forward to?
While not giving too much away, we are putting together a group of larger than life parties that will stimulate all of your senses. They will definitely be something extremely different than what has been done here in Scottsdale, its very exciting.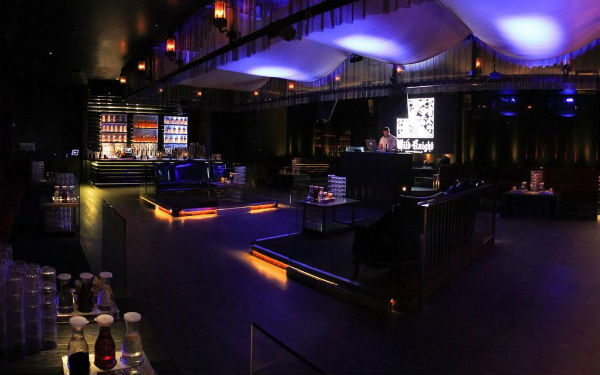 4405 N. Saddlebag Trail
Scottsdale
For questions, reservations and bottle service inquires call 480.213.9500

Follow Amanda on Twitter @Amanda_Savage