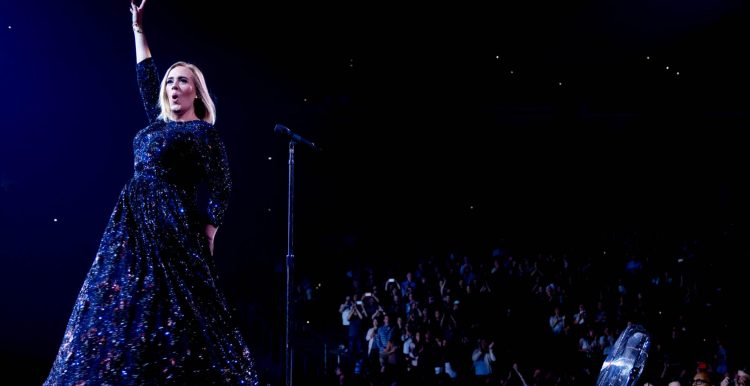 One of the biggest names in the music industry right now will soon take the stage at Talking Stick Resort Arena in Downtown Phoenix. London-native and powerful songstress, Adele is in the midst of her sold out tour to promote her most recent album 25 that hit the music scene last November and shattered more than a couple impressive records. The album took the top spot for first-week best-selling album, knocking off *NSYNC's 2000 album, No Strings Attached. It also sold more copies than the 2013 and 2014 best-selling album's combined—and it did it in two months.
Her tour has been just as massive of a hit as her album. Not only has Adele sold out every stop, but she's attracted huge celebrities to her concerts, set impressive records and drawn the attention of the world—and she's done it all in one, sparkly Burberry dress. The singer is taking a different approach to tour style by wearing one and only one outfit. While most artists will don many different combinations of flashy pieces throughout one concert, Adele is keeping it simple in a dress designed by Christopher Bailey.
If Adele is anything right now, she's in demand. The NFL is currently courting the star in hopes of convincing her to perform at next year's Super Bowl. And, speaking of football, SeatGeek recently reported that the average resale price in Denver for an Adele ticket was more than the average resale price of both the 2014 and 2016 AFC Championship Games—both hosted by the Denver Broncos. Los Angeles also can't get enough of the singer. The Staples Center had six dates scheduled for the 25 tour and recently added two more, bookending Adele's stop in Phoenix.
Adele will be at Talking Stick Resort Arena on August 16 & 17. For more information, visit: livenation.com/adele