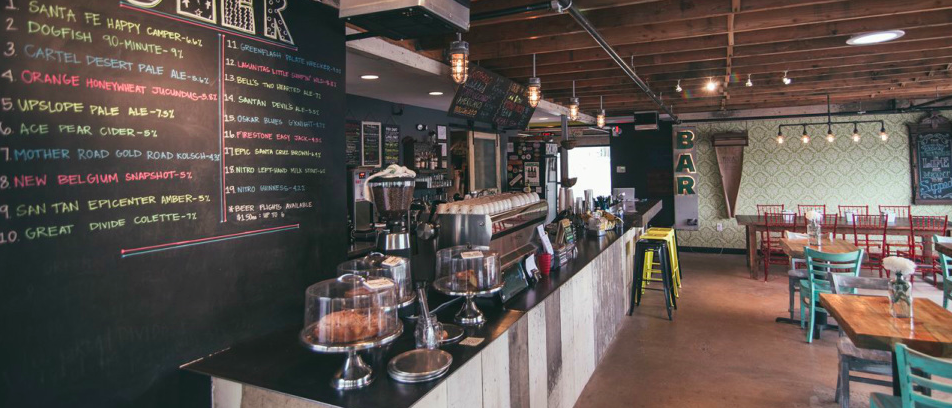 Who would have thought you can enjoy some late night live music while deciding between ordering a local craft beer or a locally roasted coffee? The people at Sip Coffee & Beer House did apparently. Specializing in coffee and beer (how did you guess?), Sip envelopes you in the small town neighborhood vibe that makes hanging out and staying awhile an easy feat for anyone. Priding themselves on the use of local products while providing a friendly and relaxed atmosphere, Sip realizes how live music contributes to create such an ambiance. Every Friday through Sunday, guests can enjoy a variety of live music to anyone's liking. Their specialty is singer/songwriter music but don't be surprised if you step in one day to hear some bluegrass or hip-hop.
Their music is just as varied as their constantly rotating 19 beer taps and about as enjoyable as the espresso martini. Even the decorations on the walls have been acquired through local yard sales and antique shops around Arizona. And speaking of walls, Sip encourages everyone to write on them. If there is a certain beer you want or an artist you'd like to hear write it on the wall and they promise to get it. Just like that. With daily happy hours, music bingo nights, open mic nights, and live music, there's plenty to enjoy. Did we mention you can eat here too? So if you need a little variety in your life, try Sip Coffee & Beer House, because if there's two things we should appreciate in this world, it's a good song and an even better brew. Sip up.
To learn more about Sip Coffee & Beer House, view menus, hours, and schedule of events, wander on over to their website at www.sipcoffeeandbeerhouse.com.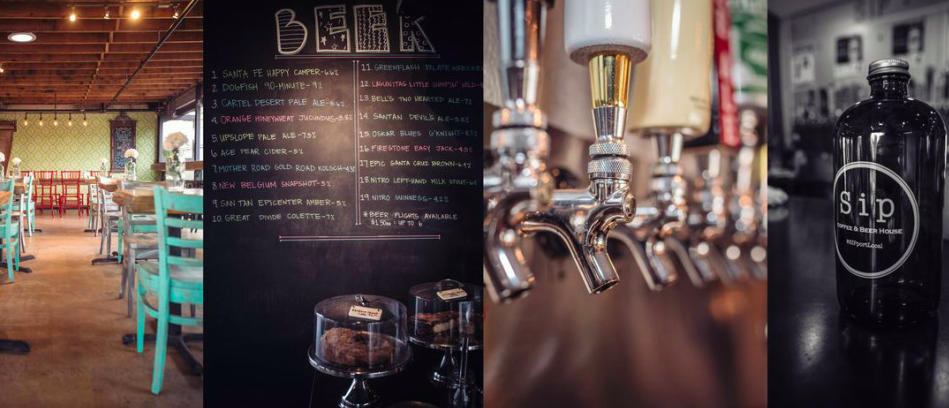 -By Suzanne Koch