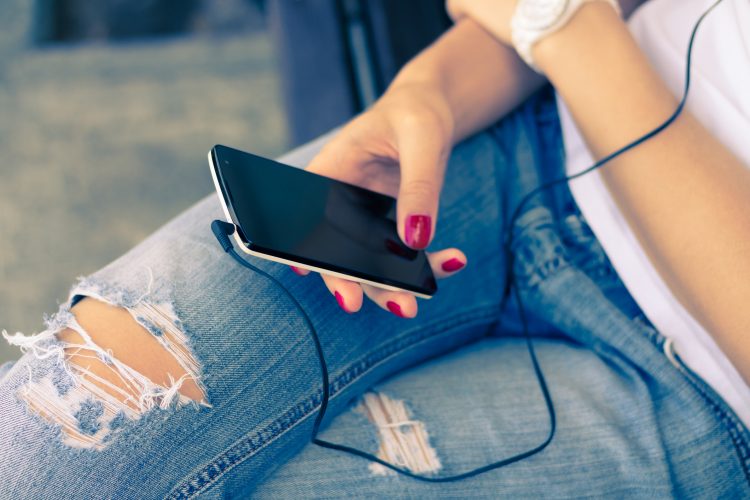 In recent years the way music is listened to has completely changed with listeners no longer purchasing music to own it, but rather stream it by using platforms like Spotify, Pandora and Apple Music. With just a few services dominating the streaming game, it's become nearly impossible to please both the artist AND the listener. But what if one did? Introducing Arena Music, a new music app founded by local entrepreneur Damon Evans with the focus on rewarding both the artist and the listener. Built on the concept of fair pay for artists and free play for listeners, Arena Music is the first and only music platform to offer such an idea and is changing the way music is streamed.
"Through the platform we've created, we are able to pay the highest rates in the world for music streams and merchandise sales," says Damon Evans, the founder of Arena. "Artists simply cannot sustain a career in music from the low streaming royalties today's most popular subscription platforms pay per stream. If we don't act now, there will be no more music."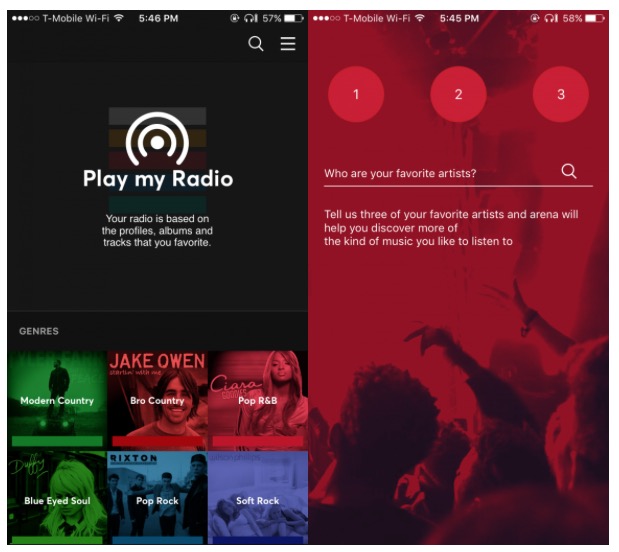 So how does it work? Artists who work directly with Arena earn no less than a full $0.01 for each stream, a big difference from the $0.003-$0.006 thousandths of a penny per play paid by the top streaming dogs, Spotify and Pandora. In addition to offering the highest payout, Arena also provides a platform for artists to sell exclusive merchandise to listeners like t-shirts, hoodies, hats and more, something neither of the previous streaming services offer. Again paying higher royalties than any other music or merchandise storefront online for on-demand print sold on products, Arena is offering artists what other services don't. Arena also offers artists full sales support and real-time accounting under a non-exclusive service agreement and also pays monthly royalty payouts through BitCoin, the only streaming service to do so.
As a listener, the benefits are just as sweet. The app is without commercials, interruptions and even a monthly subscription fee, all while offering the ability to stream singles and albums from both independent and major label artists. The app will also build unique playlists every time users press play on an artist, album or genre channel. Plus, listeners can take advantage of Arena's most unique feature: Listen to Own (LTO), which is a unique rewards program that grants listeners credits for simply listening. After users have listened to any single song five times through, the app gives users the choice of a $1 Arena credit or a free download.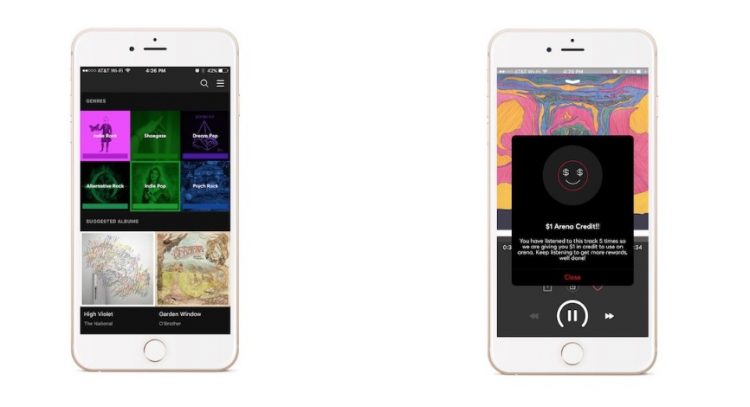 "Arena makes the artist and their fans happy," says Evans. "It provides knowledge and direction for today's creative and artistic communities through an ad free and subscription free merchandising storefront designed to build and sustain viable careers in music. We've fixed a broken industry. Arena is the new future of music."
Arena Music will soon launch a crowdfunding campaign through Wefunder.com to market an investment opportunity to musicians, producers, record labels and both accredited and non-accredited investors interested in owning a piece of the music streaming service.
Download the Arena Music app for free on iOS (here) and Android (here).
For more information, visit: arena.com