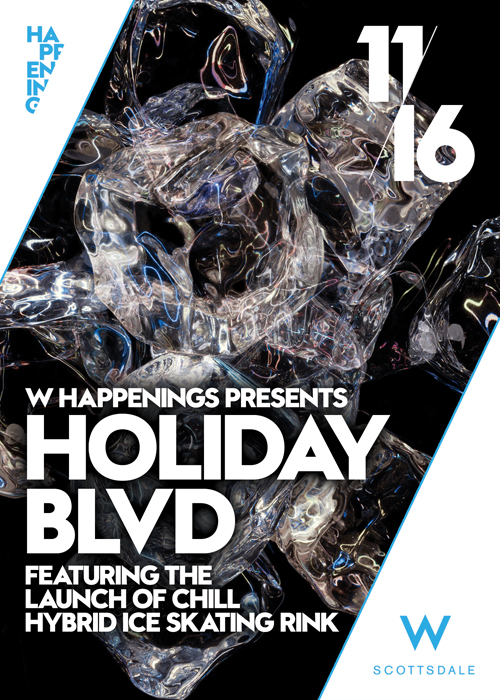 W Scottsdale will transform into "Holiday Boulevard" for the launch of CHILL on November 16. Doors open at 8:00 p.m. and the event will take place on the W Scottsdale Hotel's rooftop WET deck.
Celebrate the start of the winter season as guests are invited to shop along "Holiday Boulevard" for exclusive must-have holiday gifts and skate into a picturesque wonderland as CHILL launches on the WET Deck. CHILL is a 2,100 foot hybrid ice skating rink that will cover the WET pool until January 6, 2013, and will be the first ice skating rink that the hotel has launched. Guests are invited to wander through chic boutiques lined by street lamps and signs, park benches and snow for the latest health, beauty and luxury items before they skate around the CHILL ice rink.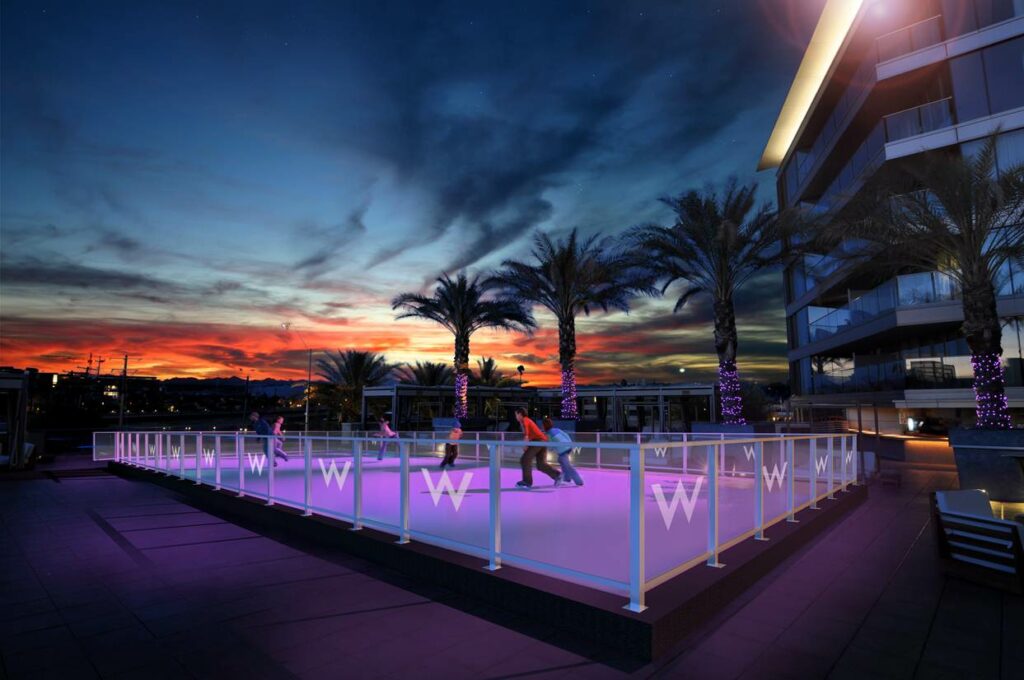 Vendors for the evening include: Aveda, Bare Minerals makeup, The Barber Shop, Bliss, Francesca's Collections, Godiva Chocolates, Gold Canyon Candles, Lush, Sunglass Garage, Vektor Vodka, and more.
For VIP table reservations, please call 602.405.0099 or contact vip@triyar.com.