Amongst the bustling happenings of Downtown Phoenix, on the corner of Lincoln and Central sits a hidden jewel filled with unique nightlife specialties. Named "One of the Most Interesting Restaurants in the USA" by impulcity.com and the "coolest and hippest place in Downtown Phoenix" by Arizona Highways Television, The Duce lives up to it all.
Located in a 1928 warehouse, The Duce is a variety of entertainment. Housing a vintage retail space, open dance floor, restaurant, bar, produce stand, soda fountain, a game room filled with bleachers and assorted games, and funky decorations, this place is something you have to experience for yourself.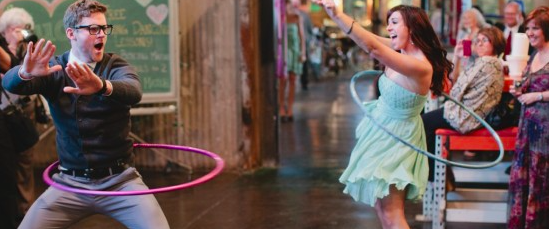 The space is filled with nostalgic vibes and is the perfect venue for practically everything. While the place is closed on Mondays, there's something happening every other night of the week. Tuesdays boast "South Central Swing Nite" with dance lessons, cocktail specials, and live music, while Wednesdays are "Fun and Dames," a night where it pays to be a girl. The remaining evenings hold karaoke, live music, and DJ's.
For more information swing on over to their website at theducephx.com and experience "where pretty meets gritty and produce meets prohibition."