by: Amanda Savage
Monday Night Swim @ Spanish Fly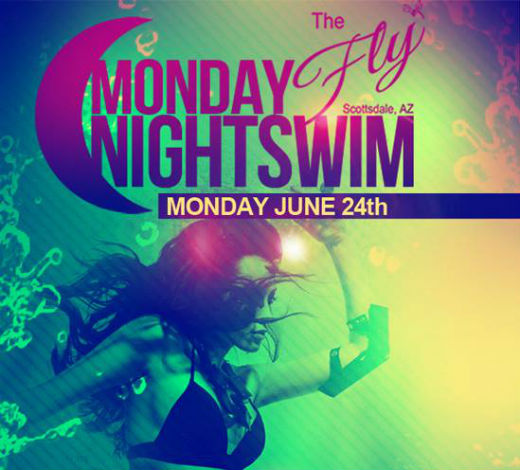 DJ Amaral and Mastamonk spin sounds while guest bartenders Jose Rios and Caleb Taddeucci pour shots. Ladies in bikinis get free champagne from 9 – 11 p.m.
Spanish Fly Mexican Beach Club
4341 N. 75th St.
Scottsdale
Industry Tuesdays feat. DJs Q and Christian Gama @ Smashboxx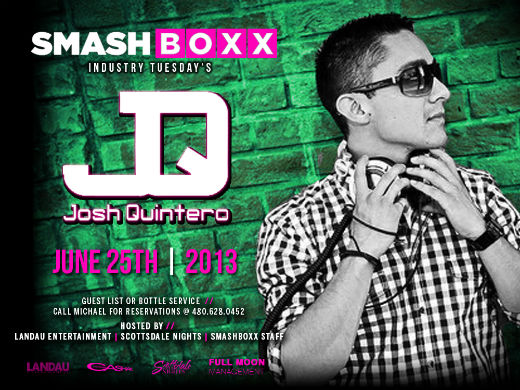 On Tuesday,  June 25, DJ Q and Christian Gama kick-off industry night with dirty beats at 9 p.m. For guest list or special industry pricing on bottle service contact Michael at 480.628.0452.
Smashboxx
7419 E. Indian Plaza Dr.
Scottsdale
Frankmusik, Ride the Universe and TABS @ The Rhythm Room

On Wednesday, June 26, enjoy the electronic music sounds of London-based pop/ electro DJ Frankmusik, Ride the Universe and progressive house local DJ duo TABS. Doors open at 7:30 p.m., the show starts at 8 p.m: general admission is $10.
The Rhythm Room
1019 E. Indian School Road
Phoenix
Joakim @ Bar Smith 

Rebel Disco's Push Push Wednesday features the music of French DJ Joakim and local DJ Jared Alan.
Bar Smith
130 E. Washington St.
Phoenix
Binary Star @ Club Red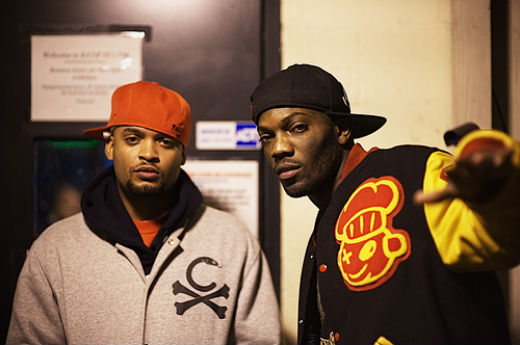 Hip-hop duo One Be Lo and Senim Silla perform at Club Red on Wednesday, June 26, with opening acts Qwaazar, Batsauce and Lady Daisey. The show starts at 8 p.m., tickets are $5.
Club Red
2155 E. University Dr., Suite 112
Tempe
Desert Pop Fest @ The Trunk Space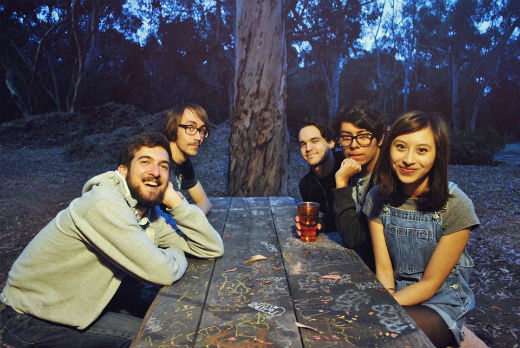 Desert Pop Fest takes over Trunk Space Thursday, June 28 and Friday June 29. Southwest talents: Kids, The Frights, Bogsey and the Argonauts, Fishboy and  New Science Projects and more will perform. The show starts at 7:30 p.m. each day, single day tickets are $7, tickets for both days are $10.
The Trunk Space
1506 NW Grand Ave.
Phoenix
Relentless Beach Night Swim with Paul Van Dyk @ El Santo Cantina

EDM legend Paul Van Dyk's progressive style takes over the pool at El Santo Cantina on Friday, June 28. The show starts at 9 p.m. General admission costs $20, VIP $40.
El Santo Cantina 
7301 E. Butherus Dr.
Scottsdale
Last Call @ Axis-Radius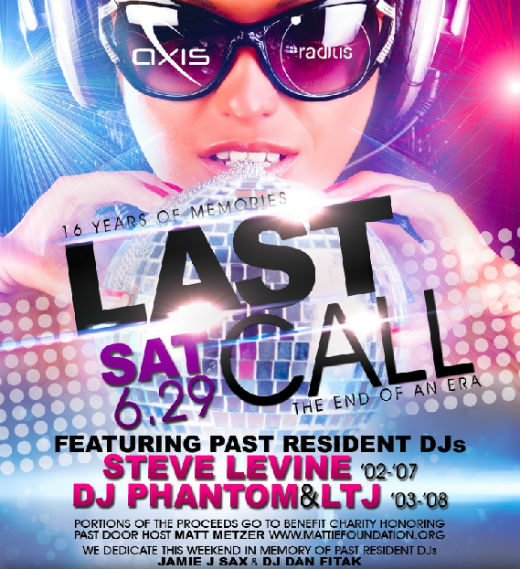 Scottsdale's oldest nightclub is closing its doors forever, everyone is invited to celebrate 16 years of iconic Scottsdale nightlife on Saturday, June 29. This will be the last night Axis-Radius is open!
Axis-Radius
7340 E. Indian Plaza
Scottsdale
The Lone Ranger Old West Masquerade Ball @ Rips Bar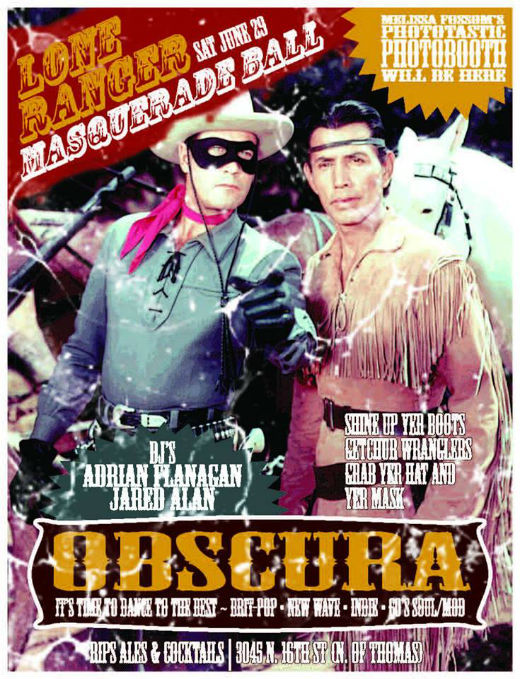 On June 29, Obscura presents The Lone Ranger Masquerade Ball at Rips Bar. Resident DJ, Adrian John Flanagan and  Jared Alan spin the sounds of the night.  The event will have tickets to an advance screening of Disney's Lone Ranger on July 1 at The AMC Arizona Center along with CD giveaways and more! There is no cover before 9 p.m., after 9 p.m. cover is $5.  Cowboy, Steampunk and Victorian costumes are encouraged!
Rips Bar
3045 N. 16th St.
Phoenix
Michael Woods @ Maya day and Nightclub


UK house music DJ Michael Woods plays pool side on Sunday, Jun 30, at Maya Day and Nightclub. Festivities start at 11 a.m. General admission is $15, VIP is $50.
Maya Day and Nightclub
7333 E. Indian Plaza
Scottsdale
Juan Maclean @ Lustre Bar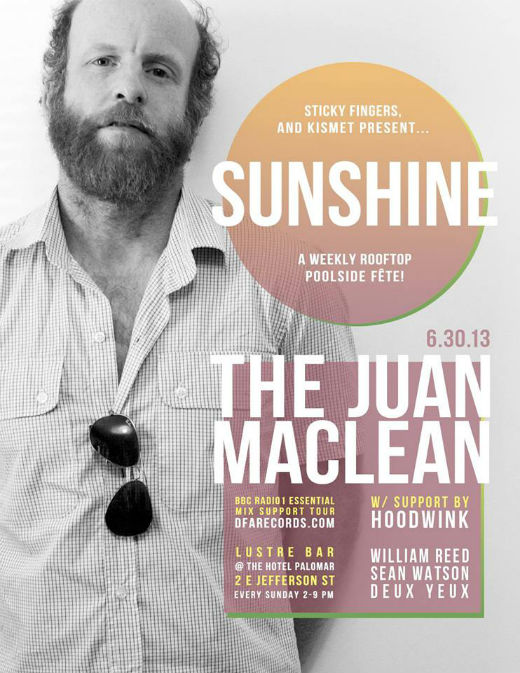 Enjoy Juan Maclean's deep, lounge style house music poolside at Lustre Bar at the Palomar. Doors open are 2 p.m., the show starts at 7 p.m. Tickets are $10 online or at Stinkweeds.
Lustre Bar
2 E. Jefferson St.
Phoenix
Follow Amanda on Twitter @Amanda_Savage